Building your business through social media marketing
Now more than ever, social media plays a key role in small business marketing. Learning the difference between platforms can help tailor your strategy.

Social media is a marketing gold mine for small businesses. And understanding the nuances of each social network can help you optimize your efforts and get the most bang for your buck.

The best place to start is finding out where your customers are. Each site attracts different demographics and offers distinct marketing opportunities. Take a look at the social media networks available to see which ones match up well with your specific business.

Social network use by Canadian adults footnote 11

Facebook 84%

YouTube 59% LinkedIn 46% Twitter 42% Pinterest 38% Instagram 37% Snapchat 22%
Social media marketing tips across networks
Less is more with social media – particularly if you have little time to devote to it. Quality matters, but these platforms have analytical tools that you can use to make sure what you're posting is helping you find and keep customers through social media. What are you really looking for? To engage in conversations? Build brand awareness? Drive traffic? Conversions? Identify what you want and track that metric.
Once you choose your platforms and know what you want, look for tools that can save you time by automating your posts. You can also outsource by using freelancers or contracting with a social media agency.
After you've created your social media profiles, spread the word about them. Make sure your website has links to your social media pages and include your social media names on your business's printed material and email signature.
Facebook
Who's on it: Facebook's current demographics cut across all genders, ages and incomes footnote 22 .
How to use it: Create a page for your business to promote your products, special events, locations and hours of business. You can then add videos, images and polls to make your site more interactive. Use messages and posts to interact directly with potential customers and remember to keep content current. Maximize your social media marketing by investing some ad dollars to boost posts or run ad campaigns.
Any issues: Security concerns and older users are driving younger users from the site. In 2017 alone, Facebook lost almost 3 million users footnote 33 .
"Promote your business through daily images of products and how people use them."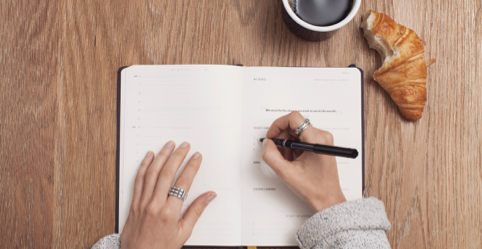 YouTube
Who's on it: Like Facebook, YouTube's demographics are relatively consistent across gender, age and income. Men are more likely than women to use YouTube footnote 44.
How to use it: Set up a YouTube channel for your business and encourage customers and suppliers to subscribe. Post videos about your products and services. Preview your marketing campaigns with teaser videos and even short live announcements.
Any issues: Even though your primary postings will be videos, remember to include relevant keywords in your descriptions and when tagging your videos to help draw subscribers and potential customers to your YouTube channel.
Instagram
Who's on it: Users tend to skew younger (18–34), well-educated and female footnote 55 .
How to use it: Promote your business through daily images of products and how people use them or with behind-the-scene glimpses of your company. Include discounts or promo codes. Use hashtags and mention or thank followers to further engage customers. Take advantage of Instagram Stories to promote events as they occur or call attention to short-term promotions.
Any issues: The platform is primarily linked to a mobile app, so it's not computer friendly.
Twitter
Who's on it: Most frequent users are young people (18–34) who tend to be wealthier than average footnote 66 .
How to use it: Write short tweets to remind your customers about your business and products, or find new customers via Twitter search. Follow specific hashtags related to your product, and leverage popular hashtags to draw attention from influencers and customers. Connect with both influencers and your local community. Build brand loyalty and drive traffic to your website by including a link in your page bio.
Any issues: It doesn't reach an older audience. Also, quality over quantity is especially crucial on this platform, so invest in good photography before posting.
LinkedIn
Who's on it: 65 million business professionals from around the world, 50% of whom are decision makers for their companies footnote 77 .
How to use it: Create a profile for yourself and a company page for your business. Market by posting regular updates and articles on topics related to your industry. Connect with potential clients or join groups, but avoid being a spammer.
Any issues: A narrow demographic means that LinkedIn won't be for you if your customer base is more diverse.
Now that you know how to use social media to market your small business, use these tips to make sure that the social networks you're using are a good fit for your business and that you're achieving what you want to out of your social media marketing.
Ready to start your business?
Talk to us about the solutions and support that can help you make the most of every business opportunity.
Related articles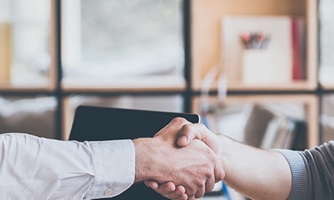 Your customers are waiting to hear about you! Here are a few strategies for planning a sucessful marketing campaign that won't put you in the red.

Ready to bring your business onto the world stage? Here are ways for you to grow through importing and exporting.

If you think running a franchise might be a good option for you, consider both the pros and cons while learning how to get started.