Growing and managing customer online reviews
Getting reviews for products and services you offer? Here's how to grow the positive ones, and manage negative ones, too.

Online reviews can wield a lot of power in today's digital environment, both positively and negatively. See how you can grow the number of positive reviews for your products and services, as well as what to do with the negative ones.
What are the most popular online review websites?
There are literally hundreds of review sites, but they won't all be worthy of your attention. Stick to well-travelled review sites and sites that feature the type of products or services you're selling. Some of the more popular include:
Can I create my own online review page?
You can build your own review page with a simple form on your website, a mobile-friendly app or a link to another online review site. Whatever setup you choose, make sure it's easy for your customers to use. All you really need from customers is a name, an email address and the review itself.
Make the review part of the product experience. Let reviews speak for you about your product (e.g. "It's actually simple to use, who knew?").
If you keep your review page quick, easy and accessible, you'll boost your chances of attracting reviews. Bump up interaction by including a quick feedback survey that posts results in real time.
"Surveys show that many consumers trust online reviews as much as they trust personal recommendations."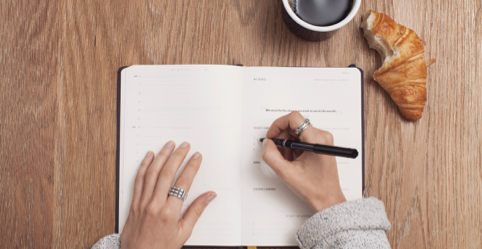 How can I increase positive online reviews?
Online reviews can help sell your products and drive traffic to your site. They can also push you higher on search engine rankings. Try these steps:
Create multiple profiles. Set up your business on third-party review sites. The trick is to get exposure but not be overwhelmed. Leverage the major ones first, including Amazon, Google and Yelp.

Make it easy. Review sites make banners available that you can add to your website for a quick link for your customers.

Offer a reward. Coupons or discount codes are a great way to encourage customers to write reviews, but use caution. Your reward should be in exchange for all reviews and not just positive ones.

Prioritize reviews. It's simple and effective but businesses are often reluctant. A polite request from a helpful salesperson or friendly cashier will win you reviews.

Ask for reviews. Make reviews a priority for your company and train your people to ask.

Email requests. Send customers feedback surveys or requests via email but make sure the emails are compliant with Canada's Anti-Spam Legislation (CASL).
What do I do with negative online reviews?
Negative online reviews will happen, so you should think about them as an opportunity to address concerns and improve. Here are a few tips for dealing with negative reviews:
Engage. Respond to complaints quickly and professionally. Don't take it personally. Apologize if necessary and assure the customer that this is not a common experience. Offer a discount or coupon if applicable. Bad reviews won't sink your company, but failing to respond might. Ignoring legitimate complaints from your customers is an open invitation for them to spread the word —about the failings of both your product and your customer service.

Act. If you see common concerns across multiple online reviews, or if you think the customer has a point, make changes and communicate those changes in your response. This tells potential customers that you're listening and want to improve. And it can encourage existing customers to give your business another try when you bring out improved product 2.0.

Use humour. Sometimes a little humour in response to a bad online review can lessen its impact. But use it sparingly—and never at the customer's expense. Making fun of yourself can sometimes go a long way toward repairing a consumer relationship.

Don't feed the trolls. You can't avoid the kind of unhelpful negativity that trolls contribute to today's online environment. Trolls gonna troll. But you can ignore them so that they get bored and move on. Focus on satisfying the legitimate concerns of legitimate customers, which can improve both your product or service and your mood.
Surveys show that many consumers trust online reviews as much as they trust personal recommendations. That means they're important to you and your business too, so pay attention to them and take steps to use them to grow your business.
Ready to start your business?
Talk to us about the solutions and support that can help you make the most of every business opportunity.
Related articles

If you turned your passion into a business venture recently, here's why your next step should be to register for GST or HST.

Check out the benefits and risks of a sole proprietorship to decide if it's right for your business.