---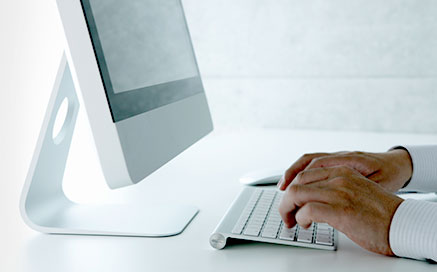 You need to spend your time focused on growing and managing your business. Online Banking for Business can help – by making cash flow management efficient and secure. Time is money – we can help you use both wisely.
Sign in to Online Banking through our secure page
---
---
Best for
Whether you conduct business on the go, after hours, from an office or a warehouse floor, Online Banking for Business helps you manage your money efficiently and securely – so you can spend more time actually managing your business.
Transferring funds electronically
Paying bills and transferring funds
Filing taxes
Depositing cheques remotely
Managing both Canadian and U.S. funds from one place
Initiating payroll source deductions
---
Your banking experience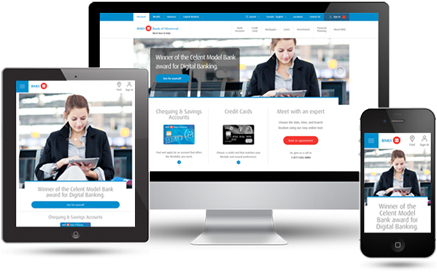 You require access to timely and accurate information in order to manage your business's cash flow most effectively. Our Online Banking for Business platform is your gateway to a suite of online services that give you quick, easy access to that information and can help you determine your cash position, make payments, move funds and identify opportunities for investment or debt repayment.
We understand how vital online banking is to your business, which is why we're rolling out ongoing enhancements, and introducing a suite of innovative new features. Together, these will provide you with improved performance, easier navigation and advanced business banking technology to elevate your overall online banking experience.
---
Details & Benefits
Key Features
Key Features & Benefits
Convenient around-the-clock access1 to real-time account information, cash management reports, 190 days of historical data for account information and 100 days of historical data for cheque images
Protect your data with a multi-level security system with user IDs, passwords, 256 bit encryption and a secure token authentication device for payments
Control who has access to your accounts by assigning user permissions and overseeing users and passwords
Set-up and delete users quickly and easily and safeguard information by limiting user access by account, transaction type and dollar amount
Transfer funds in real time between BMO Canadian and U.S.-dollar accounts
Flexibility to add additional services as your business needs change
Mobile Wire Approvals service allows you to action pending wire payments safely and securely while away from the office
View, download or print electronic statements and reports
Receive timely alerts by email and text messages on key transactions and activities
Administrative & Payment Function
Administrative & Payment Functions
Easy to use administrative tools allow for quick and simple set-up and deletion of users, plus the ability to create customized user profiles and assign individual access to accounts and services. Online Banking for Business provides the tools you need to control access to entitled users and manage risk.
Pay Bills and Transfer Funds
Complete up to 50 bill payments at one time
Transfer funds between your BMO accounts
Send and receive funds to and from other financial institutions in Canada and around the world
Cancel a payment
Investigate a bill payment
View and manage your future dated bill payments
Set up a recurring transfer
Cancel a recurring transfer
Manage your payee list, including setting up a nickname for each of your payees
View your payment history
View your session history
Tax Payment and Filing Service
The Tax Payment & Filing service allows you to initiate payroll source deductions, corporate income tax, GST, PST, and HST payments directly from your BMO Bank of Montreal business account.
With this simple, fast and flexible way to file and pay government taxes, you can make payments online 24/7, future-date payments up to a year in advance to avoid penalties and access up to 13 months of tax payment history.
Technical Requirements
Technical Requirements
Operating System Requirements
Online Banking for Business can be accessed from anywhere in the world. You must have a 486/66-Mhz processor or higher with a Windows® based operating system (Windows Me, NT® 4.0 with SP6a and higher, 2000, XP or Win 7).
Online Banking for Business is best viewed with Microsoft Internet Explorer™ with 128-bit SSL encryption.
---