6 tips for building your small business team
Finding the right team for your business can be a challenge. These tips can help you with what to look for and where to find it.

When you're staffing your small business, it's important to remember that the employees you hire will help build your reputation, so finding a team with the right fit is key. Even though your start-up funds may be limited, you can still find skilled workers by getting creative.
1. Look for diversified skill sets
Write job descriptions that have flexible requirements and qualifications. Assign employees more than one main responsibility and give them titles that reflect a combination of requirements that are usually separate roles in larger businesses. For instance, a salesperson might also have a role in marketing and promotions, and a shipper/receiver might be expected to help with purchasing. This way, you'll save money with a lower payroll and you'll empower your team to grow professionally by taking on new skills
2. Explore subsidized programs
Check out government and non-profit programs that help workers enter or rejoin the workforce. In addition to paying a percentage of an employee's salary for a length of time, these programs can help you build your small business team by providing money for training or offering a financial incentive for hiring an apprentice. And get information out about your company to provincial job boards, such as Employment Ontario and WorkBC, that work to link potential workers with businesses like yours.
"You can increase the pool of potential workers by including people who are interested in something other than a 9-to-5 day"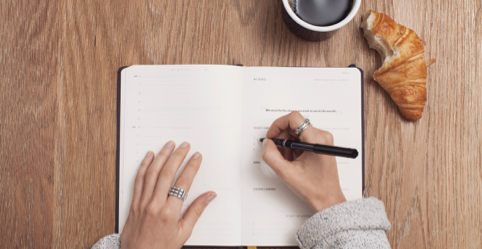 3. Create opportunities for students
Co-op programs at high schools and colleges need employers who are willing to let students work in exchange for experience. Research and grad students are also more willing to accept lower pay or even take on an unpaid internship as a condition for completion of their degrees. Opportunities vary from province to province – so check with local ministries to look for cost-sharing programs.
4. Look at online recruiting sources
There are many online sites where you can find qualified employees, like Monster® and Indeed®. People also post their résumés on social networks like LinkedIn® and even set up their own websites. Properly vet these potential employees by seeking references from former employers. It's also wise to verify their education.
5. Be flexible about work hours
You can increase the pool of potential workers by including people who are interested in something other than a 9-to-5 day. Flexible work hours mean you can also consider hiring people who only want to work part-time. Explore job sharing within your business, or partner with another business to provide an opportunity for an employee to work half of their time with each of you.
6. Go remote
Utilize casual or remote workers if you need someone for just a few hours. You can post for these kinds of freelance short-term workers through the same online sites where you may post for more permanent positions.
Using a combination of strategies to attract workers will help you keep within your payroll budget. And then as your small business grows, you can easily split one position into two different jobs. In addition, as your current workforce gains more experience, you can feel confident offering them additional roles and more responsibility, a win-win for all of you!
Ready to start your business?
Talk to us about the solutions and support that can help you make the most of every business opportunity.
Related articles

Your customers are waiting to hear about you! Here are a few strategies for planning a sucessful marketing campaign that won't put you in the red.
Running a small business can be exciting! Here's how you can reward the employees who've made all the difference.

Employees are critical to a successful business. Here are some mandatory and optional benefits you may provide.