7 ideas for rewarding workers – because money isn't everything
Running a small business can be exciting! Here's how you can reward the employees who've made all the difference.
You may not have a big budget in the early stages of starting your small business, but keeping your employees happy will pay off for you in the long run. The best part – there are many ways to recognize a hard day's (week's or month's) work that don't involve digging into your profits too much.
1. Offer time over money
Who wouldn't want an extra week of paid vacation or company-wide summer hours? You can also give bonus vacation days or increase the number of sick days or personal days as a reward for a job well done. Sure – time is money, but as long as your employees are still meeting their deadlines and deliverables, some time off here and there won't hurt!
2. Be flexible with work hours and location
Let employees work from home one or two days a week. Or, let them tweak their own schedule if they prefer, for example, starting earlier, staying later or coming in on Saturday. A little freedom can feel very rewarding.
3. Expand benefits
Look for ways to increase the value of your employees' benefits. Your workers may even be willing to kick in a little extra on their own to help cover the increased costs if it'll help them get braces for their kids. Don't be afraid to ask employees what they would like. Even better - getting employees' input in this area can be the best reward of all.
"Asking employees what would make them happy can be the best reward of all."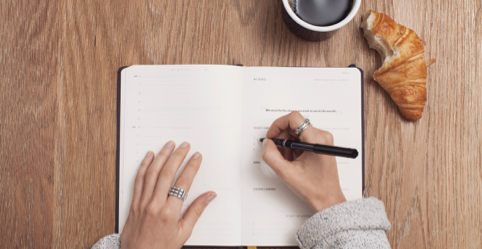 4. Provide extra training
Assess your employees' strengths and weaknesses and then arrange for either in-house or outside training to make them more competitive and better able to climb the ladder. Investigate government programs that may contribute to continuing education, which would both save you money and give you the benefit of more skilled workers. Start with these initiatives offered by the federal government and then check with your provincial employment ministry for job training resources. These kinds of efforts let your employees know that you value them.
5. Outline your employees' career path
Knowing where they are, or could be going, can be very gratifying for ambitious people, so schedule regular one-on-one meetings with your employees to ensure you're helping them plot a successful career path. Letting a go-getter in on your own goals and ambitions can help you both get ahead quickly.
6. Pay for conferences or trade association memberships
Giving your employees time to participate in industry conferences and organizations will not only help them network and learn, but may also present an opportunity for them to gain more clients. These kinds of activities and memberships can be very good for morale and help workers meet other business people and develop professional relationships outside their own place of work. You can also encourage your employees to share what they've learned with the rest of the company so that everyone can benefit.
7. Say a personal thank you
It can be that easy. Telling employees that you think they're doing a good job is a simple yet surprisingly well-appreciated gesture. Stay away from email and give them a handwritten note instead. Recognize their interests as well as their hard work by including a small gift card for something you know they will use, like their favourite coffee shop. Just knowing you took the time to personally recognize their effort will make them feel valued.
When you're creative as an employer, you'll find meaningful ways to reward workers and acknowledge their valuable contribution to your business that don't ding your bottom line.
Ready to start your business?
Talk to us about the solutions and support that can help you make the most of every business opportunity.
Related articles

Work-life balance is not all about productivity. Here are five tips for striking a healthy balance and without sacrificing downtime.

Finding the right team for your business can be a challenge. These tips can help you with what to look for and where to find it.

Employees are critical to a successful business. Here are some mandatory and optional benefits you may provide.