What do I need to know about owning a franchise?
If you think running a franchise might be a good option for you, consider both the pros and cons while learning how to get started.

If you don't want to start a business from scratch or buy an existing business, franchising may a good choice for you. Franchises employ over 1 million Canadians and generate approximately $68 billion in revenue every year footnote 11. Franchising can reduce some of the risks of starting your own business, but you may also feel restricted by a lack of flexibility in decision-making.
How does starting a franchise work?
The franchisor (the company leasing the rights to the business name and system) and the franchisee (you, the buyer) sign a franchise agreement. In exchange for using the company name and system, you pay a franchise fee that can range from $5,000 to $75,000,2 along with ongoing royalties based on your sales.
The franchise agreement details the terms of your relationship with the franchisor, but keep in mind that this is not a partnership. You are each an independent business intent on making a profit.
Advantages of a franchise
You get help with start-up costs and activities (equipment, suppliers, training).

You can reduce your risk.

You can start by running a turnkey operation.

You get access to the franchisor's operating system.

You may be able to get financing more easily.

You enjoy the security of working with an already successful company.

You can save money with economies of scale (collective buying power).

You benefit from existing name recognition.

You start with an established supply chain and ready-made customers.
"Owning a franchise can be a rewarding success, but like any business, do the proper research."
Disadvantages of a franchise
You may require large up-front costs.

You lose some flexibility in decision-making.

Your ongoing costs, such as advertising, royalties and business maintenance, may be out of your control.

Your franchise may be expensive to buy, especially if it's already well-established.

Franchise agreements are typically more favourable to the franchisor.

You may find less legal protection as a franchisee.
What are my obligations as a franchisee?
Your up-front costs, which can range from $10,000 to over $100,000, footnote 11 include such items as facility costs, start-up or advising fees, marketing fees, a franchise fee and royalties on sales. You'll also have to follow the franchisor's procedures regarding day-to-day operations and reporting.
In return, you'll get:
assistance with start-up

training

help with obtaining financing

financial and management systems

exclusive rights within a designated sales territory

building and equipment maintenance

advertising and promotion
What steps do I need to take to own a franchise?
If you think starting a franchise might be the right option for you, start by researching various types of franchises. Most franchisors will send you some information about their company. Once you decide, here are the steps you need to take:
Step 1: Complete an application. The franchisor reviews your application and decides if you're a good match. If so, you'll receive the company's franchise disclosure documents (FDD), which give you a closer look at how the company operates.

Step 2: Attend a discovery day. This presentation by franchisors to one or more franchisees gives you a chance to tour facilities and ask questions.

Step 3: Speak to other franchise owners. Are they satisfied with the level of support? Did the reality of ownership meet their expectations? A list of existing owners will be included with the FDD.

Step 4: Review the company business plan, operations and market analysis. Franchising requires the same due diligence as any other business.

Step 5: Secure funding. Franchisor may help you find lenders. Ensure you have sufficient funds for all start-up costs.

Step 6: Sign the franchise agreement. Always have your lawyer look over the terms of the agreement. Some franchisors are more flexible with terms than others.

Step 7: Obtain permits and insurance. You're responsible for complying with any municipal and provincial requirements related to your business.
Owning a franchise can be a rewarding success, but like any business, do the proper research to make sure it suits both your short- and long-term goals as a business owner.
Ready to start your business?
Talk to us about the solutions and support that can help you make the most of every business opportunity.
Related articles

Ready to bring your business onto the world stage? Here are ways for you to grow through importing and exporting.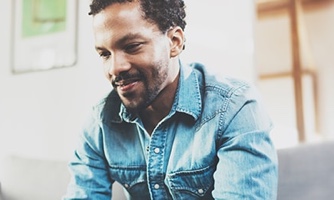 Now more than ever, social media plays a key role in small business marketing. Learning the difference between platforms can help tailor your strategy.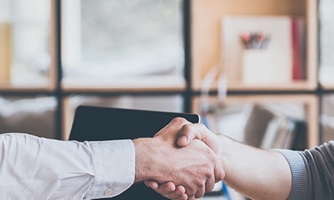 Your customers are waiting to hear about you! Here are a few strategies for planning a sucessful marketing campaign that won't put you in the red.
Footnote 1 details

. Canadian Franchise Association. (2017). "Franchising fast facts," in 2017 Accomplishments Report, p. 37.