How to import goods into Canada and grow your business
Ready to bring your business onto the world stage? Here are ways for you to grow through importing and exporting.

It goes without saying that exporting your goods or services to another country or importing goods into Canada are great ways to grow your business. But with any great opportunity there are risks.
So before you start to do business across borders, there are a few things you should consider.
Is your company ready to do business in other countries?
Do you have the capacity to produce for other countries?
Do you have the working capital you'll need to buy imports?
Do you have the warehousing capacity you need?
Do you have a Canada Revenue Agency business number (BN)?
What else do you need to know about importing and exporting?
Research your markets and competition.
Know the duties, taxes or tariffs you may have to pay.
Understand the rules, regulations and permits you need.
Identify applicable trade agreements or barriers.
Source distribution and supply chains.
For a more detailed overview on what you need to know, check out this step-by-step guide on how to import into Canada.
Where can you find markets and suppliers?
Finding the right markets and suppliers for importing and exporting requires an investment in time and research. Luckily, several government agencies have done the legwork for you. Here are some great resources to get you started on your market research.
"Raising capital, insuring your goods, managing accounts receivable and exchanging funds all become a little more complicated with importing and exporting."
What financial concerns should you consider when doing business in other countries?
Raising capital, insuring your goods, managing accounts receivable and exchanging funds all become a little more complicated with importing and exporting.
Don't forget about currency exchange. Be sure conditions are favourable for you in the country you wish to export to or import from. Even with high-demand products, you stand to lose if exchange rates aren't working in your favour. You'll also want to think about any future issues that may lead to currency volatility or changes.
Many provincial and federal government programs offer loan programs for new exporters. 
Export Development Canada offers insurance to protect your accounts receivable when you sell to other countries. Private insurers may also offer specialty insurance for importers and exporters.
How crucial is building a supply chain to importing and exporting?
Your supply chain is how you get your goods to and from market, but distribution of goods can be problematic in certain foreign markets. While some of the greatest opportunities exist in developing or volatile countries, your supply chain can be adversely affected by political or economic upheaval, unreliable transportation systems and even extreme weather. Your best defence? Do your research.
How can partnerships help?
While working with partners may reduce your profits, here are a few ways partnerships can help you expand into foreign markets:
Joint ventures or licensing to local vendors can get your export products into foreign markets while giving you access to local business expertise.
Export management or export trading companies can do much of the legwork for you.
Customs brokers can handle duties and forms for importers.
Freight forwarders can handle transportation negotiations and coordination, often at a reduced price by combining shipments from several clients.
Resources to help you get started
If you think importing or exporting might be the right move for your company, these sites are great places to start:
Your bank can also be a great resource for helping you talk through the options of expanding your business across borders.
Ready to start your business?
Talk to us about the solutions and support that can help you make the most of every business opportunity.
Related articles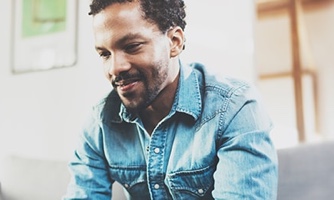 Now more than ever, social media plays a key role in small business marketing. Learning the difference between platforms can help tailor your strategy.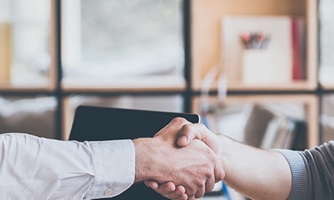 Your customers are waiting to hear about you! Here are a few strategies for planning a sucessful marketing campaign that won't put you in the red.

If you think running a franchise might be a good option for you, consider both the pros and cons while learning how to get started.