5 ways to build a profitable online business
Learn how to build your online presence and get more people clicking on your site.

There's never been a better time to sell your products in your own online store to help grow your business. Here are five things to focus on to increase traffic to your website so you can focus on producing goods that will earn a profit.
1. Use automated scheduler tools to remind your social media followers about your store
One of the fastest ways to get eyes on your online store is to drive traffic from social media platforms. Use an automatic scheduler such as Tailwind®† or Buffer to post to Pinterest®†† and Instagram®†* consistently and without having to spend hours online. All social networks have tools you can use to check your analytics regularly to monitor the traffic from each platform and the number of clicks and purchases in your online store. Don't rely completely on automation, however: stay current with the news to avoid untimely ¬– and even insensitive — product reminders.
2. Create great shareable images and inspiring content
Build demand for your products by posting inspirational and educational articles. Make sure each post has at least one clear, attractive and shareable image to use in your social media campaigns. And don't forget your logo or watermark on images. The quality of your images on Pinterest, Instagram and Facebook will determine their "shareability" and subsequent reach. In other words, better pictures reach more potential customers.
"Creating short, captioned videos that showcase your brand and products and entertain viewers increases the chance they'll be widely shared."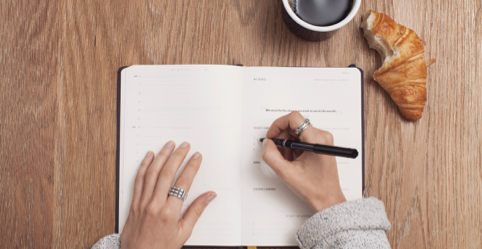 3. Post videos to Facebook, YouTube and Instagram
Live-streaming video is a great way to attract new customers and it's here to stay. Did you know that 78% of online audiences watch Facebook Live? Creating short, captioned videos that showcase your brand and products and entertain viewers increases the chance they'll be widely shared, boosting your online store's visibility. Remember too that if live video doesn't work for you or your business, pre-recorded product-focused videos can bolster your online business.
4. Build an email list to support your online store's marketing efforts
Online stores need customers who are ready to buy. Email marketing is a great way to "warm up" these customers. One recent study predicts more than 4.2 billion email users by the end of 2022. With that many people checking email daily (or hourly), it makes good business sense to include email marketing as part of your online store marketing and sales strategy.
5. Using people-based marketing techniques to build relationships
People-based marketing focuses on building relationships with customers over time. Personalized attention can boost profits from your online marketing. Here are some ways to connect with your customers via email, social media or even your online store:
send friendly weekly newsletters sharing tips not found on your website

offer a behind-the-scenes look at your online store

welcome new customers with a time-limited discount

send a "cart abandonment" email to remind your online shoppers to go back and complete their purchases
Building a profitable online store is hard work. Focus on maximizing your exposure on social media platforms to help build your email list. Social media can attract customers, and email and people-based marketing gets them interested in your business's products and services.
Ready to start your business?
Talk to us about the solutions and support that can help you make the most of every business opportunity.
Related articles

Work-life balance is not all about productivity. Here are five tips for striking a healthy balance and without sacrificing downtime.

Having a great website is key for building brand awareness. Here are 6 useful steps to help you create a website that works.

Now more than ever, social media plays a key role in small business marketing. Learning the difference between platforms can help tailor your strategy.