Financial protection plus a source of cash
If you're looking for a way to maximize the amount that you leave to your loved ones and offset the impact that taxes could have on the value of your estate, consider whole life insurance.
What is whole life insurance?
Whole life insurance plans offer permanent life insurance protection that comes with fixed level premiums which are payable for a given number of years as well as insurance protection that's there for life.
Whole life insurance can be ideal, if you're considering planning your estate and need a source of funds that will help your heirs to:
cover your final expenses
replace your lost future income, in case of your death
offset the taxes which will become payable on your RRSP

Footnote

1
minimize the impact of taxes on other taxable assets in your estate – such as the capital gains tax on the increase in value of your cottage

Footnote

1
leave a financial gift in your name to your favourite charity
---
With BMO Insurance Whole Life you'll get:
guaranteed premiums that are payable for 10 years, 20 years or to age 100
two plan options: Estate Protector and Wealth Accelerator to address distinct markets
a guaranteed cash value
a Performance Bonus that automatically increases the death benefit and cash value

this Performance Bonus that is guaranteed to never be negative

the option to make additional payments above the required premiums to optimize the tax deferred growth of the cash value and increase the total death benefit of your policy
options to help manage your insurance coverage, if your financial situation changes

Footnote star

*:

lowering your premiums with a "Premium Switch Option"
taking a policy loan to pay for your premiums
stopping premiums for a reduced amount of coverage
stop premiums and pay from Additional Payment Balance and Paid-Up Addition Cash Value

Footnote star

*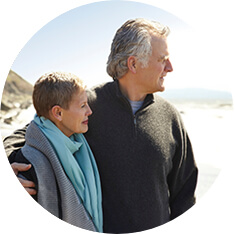 ---
---
---
---
1 Under the Income Tax Act (Canada) income tax on certain assets may be deferred under joint ownership or a spousal rollover. Ask your advisor for more details.
* Certain conditions apply. Ask your insurance advisor for more details.
** BMO Insurance offers the services on a referral basis only and will not charge you for the services provided. TELUS Health (Canada) Ltd. and Teladoc Health, Inc. will not charge you for the services they provide. You may, however, incur additional costs for services or for providers that may be referred to you by TELUS Health (Canada) Ltd. or Teladoc Medical Experts. These additional charges are incurred at your sole discretion and BMO Insurance will not be liable for their payment.
Insurance issued by BMO Life Assurance Company
Full details, terms and conditions are available on request.
Insurance benefits are tax-free payments under current legislation.