What is critical illness insurance?
Critical illness insurance provides you with a lump sum cash payment upon a medical diagnosis of covered conditions such as a heart attack, cancer or stroke.
It's valuable protection that can help you offset the extra expenses that often accompany a serious health condition such as:
Medical expenses not covered by your provincial health care plan
Home care expenses (such as a nurse or housekeeper)
The cost of going to a private clinic or getting out-of-country care
Special medical equipment (such as a wheelchair)
A home renovation or vehicle conversion to make it easy for you to get around
Travel for medical appointments or treatments
Childcare expenses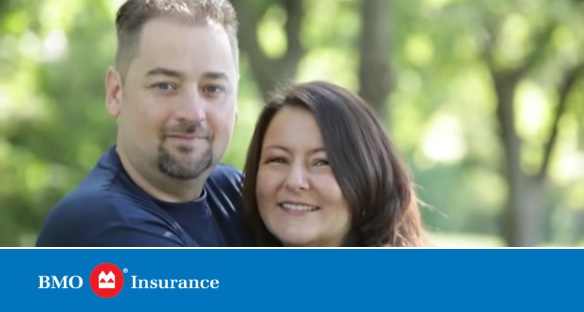 ---
With critical illness insurance plans from BMO Insurance, you get:
A choice of several Living Benefit plans with the following terms: 10 years, 20 years, "to age 75" or "to age 100"

The option of renewing your coverage with the 10 and 20 year term options with renewal premiums that are guaranteed when you first buy your policy. For the "to age 75" or "to age 100" options, premiums are fixed and level for as long as you have the policy

Coverage that expires at age 75 for the 10, 20 and "to age 75" plans or at age 100 for the "to age 100"
With BMO Insurance, you can get critical illness coverage as a standalone plan or as a rider on our Term, Whole Life, Term 100, and Universal Life plans.
---
Living Benefit plans 10, 20, 75 and 100
Living Benefit 10 and 20 plans
We guarantee automatic renewal of your 10 or 20 year coverage until you are 75 without needing to take medical exams. Your premiums are based on your age at renewal.
We also provide the flexibility for you to convert to a permanent Living Benefit 75 or 100 policy
Optional Return of Premium on Death benefit (ROPD)
Living Benefit 75 and 100 plans
Coverage to age 75 or 100
Premiums guaranteed never to increase
Premiums for Living Benefit 100 plan can also be paid over 15 years
Optional Return of Premium on Death (ROPD) benefit
Optional Return of Premium on Surrender or Expiry (ROPS) benefits*
Covered conditions
Our critical illness plans cover 25 life-threatening medical conditions. This includes cancer, stroke and heart attack, as well as serious conditions such as blindness, deafness, dementia, kidney failure, MS, Parkinson's disease and loss of limbs. Our plans also include coverage of seven additional medical conditions through our Early Discovery benefit.
For more information, please see our full list of covered conditions Access full list of covered conditions, opens in a new window.
footnote * star details ROPS will return the sum of the eligible premiums** paid on the surrendered Critical Illness Benefit amount from the Policy Effective Date to the Option Election Date.

footnote ** double star details Eligible premium includes the policy's annual premium, modal loading, policy fee, medical extras plus any ROPS/ROPX or ROPD rider premiums if elected. Refer to the policy contract for details.

footnote † dagger details BMO Insurance offers the services on a referral basis only and will not charge you for the services provided. TELUS Health (Canada) Ltd. and Teladoc Health, Inc will not charge you for the services they provide. You may however, incur additional costs for services or for providers that may be referred to you by TELUS Health (Canada) Ltd. or Teladoc Health, Inc. These additional charges are incurred at your sole discretion and BMO Insurance will not be liable for their payment.
---
---