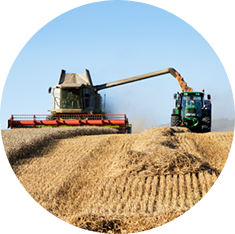 Our understanding and appreciation of Canadian agriculture dates back to 1817 when we began working with farmers. Because of this experience we know your farm is more than just a business - it's a way of life. Our specialists can recommend the customized loan and deposit solutions that can help you grow on your terms and harvest the benefits of your work.
You work hard, so we try to do our part.
Open a BMO AgriInvest Account to take advantage of government matching contributions under the AgriInvest Program.
Plus, we can help you reduce your business risk, invest for the future, and give you access to the financing you need to operate and grow your farming business.

---
---
AgriInvest Account
A no-monthly fee, interest-bearing savings account for agricultural businesses.
The Government Cap on Contributions:
For AgriInvest purposes, eligible participants are able to contribute 1% of their Allowable Net Sales (ANS) to their AgriInvest account, to a maximum ANS of $1,500,000. Based on this limit, the largest matching government contribution would be $15,000.
Sample Calculation:
Allowable Net Sales are equal to your total sales of eligible commodities (including production insurance benefits), minus your total purchases of eligible commodities. For example, sales of canola minus purchases of canola seed;
2014 Eligible Sales: $180,000
2014 Eligible Expenses: $100,000
2014 Allowable Net Sales: $80,000
Government Matching Contribution Rate: 1%
2014 Maximum Matching Deposit = $800 ($80,000 x 1%)
---
---
Loans & Commercial Mortgages
Agri ReadiLine® Line of Credit
A mortgage-secured line of credit.
Cover daily expenses or make major purchases
A single, convenient borrowing option
Farm Equipment ReadiLine®
Ideal for buying new or used farm equipment.
Pre-arranged line of credit that's separate from your general operating line
Farm Mortgage
When you need to reorganize farm debt, purchase land or improve your property.
Flexible payment options
Choice of terms
Competitive rates
---
Payroll solutions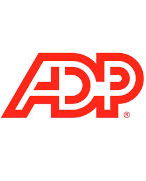 ADP®†** Payroll
Make payday easier!
Pay your employees on time, every time.
Feel confident that employees will be paid and taxed accurately.
Automate Records of Employment, T4s and pay statements.
Learn more
---
®Registered trade-mark of Bank of Montreal
TM*/®* Mastercard and World Elite are registered trademarks and the circles design is a trademark of Mastercard International Incorporated. Used under license.
®†AIR MILES is a trademark of AIR MILES International Trading B.V. Used under license by LoyaltyOne, Co. and Bank of Montreal.
®**†ADP and the ADP Logo are registered trademarks of ADP, LLC. All other marks are the property of their respective owners. Services referenced herein are provided by ADP Canada Co. ADP Canada Co. is not a member of BMO Financial Group. Copyright © 2014, ADP Canada Co.