---
Accepting payments and payroll
Managing your cash flow effectively is key to running a successful business. We can help you simplify and improve the way your customers pay you, and the way you pay your employees.
---
---
Solutions for your business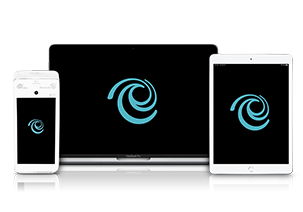 Moneris®* payment solutions
Get exclusive benefits as a BMO customer
Sign up with Moneris and enjoy special savings in banking fees with unlimited Moneris debits & credits1
Accept debit and credit card payments securely in store, online, and on-the-go
Funds are deposited into your BMO account faster – as early as the next day2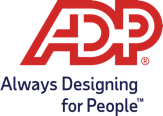 ADP® Payroll and HR Services
Receive 3 months of free HR services and free payroll processing, plus free implementation!3
Purchase ADP's Small Business Payroll Solution or Payroll & HR Bundle and receive three months free plus free implementation!3 Feel confident that your staff will be paid accurately and on time with Teampay by ADP® and learn HR basics easily on the ADP HR AssistSM Portal, the all in one portal that allows you to access valuable HR documents and tools to help you manage risk and rest easy.
---
Paying your taxes
Running a sole proprietorship in Canada means you need to take care of your personal income taxes, as well as file provincial tax if you earn more than $30,000 a year. If you're incorporated, you'll need to pay federal taxes on behalf of your company.
---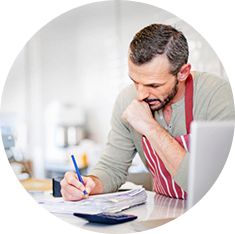 The BMO Tax Payment and Filing Service can help you file and pay government taxes online, including payroll source deductions, corporate income tax, GST and PST.
Managing and paying your taxes is a critical component of running your business. If you're starting or operating a small business, there are a number of tax considerations you'll need to keep in mind. Filing a GST/HST return and a personal income tax return (T4) are the two most important tax-related responsibilities you'll have.
If your business is incorporated, you'll have to file a corporation income tax (T2) return every tax year. The Canada Revenue Agency has useful and detailed information – including checklists and forms – to help you stay on top of your taxes.
Learn more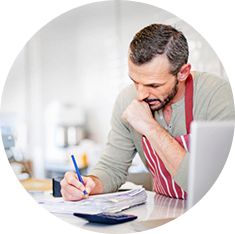 ---
Not sure where to start?
Let us help you find what you need by telling us a bit about your business.
---
---
®* MONERIS and MONERIS & Design are registered trade-marks of Moneris Solutions Corporation. #VISA is a registered trade-mark of Visa International. #MASTERCARD is a registered trade-mark of Mastercard International Incorporated. #DISCOVER is a registered trade-mark of Discover Financial Services. #INTERAC is a registered trade-mark of Interac Inc. All other marks and registered trade-marks are the property of their respective owners. #American Express is used with permission by Amex Bank of Canada under license from American Express.
ADP, the ADP logo, and Always Designing for People are trademarks of ADP, Inc. ADP HR Assist and ADP Workforce Now On the Go are service marks of ADP, Inc. All other marks are the property of their respective owners.
Copyright © 2021, ADP Canada Co. ALL RIGHTS RESERVED.