BMO CashBack
Mastercard for Business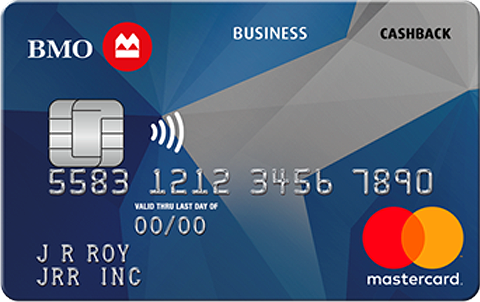 ---
---
Best for
Business owners who want to get cash back, without paying an annual fee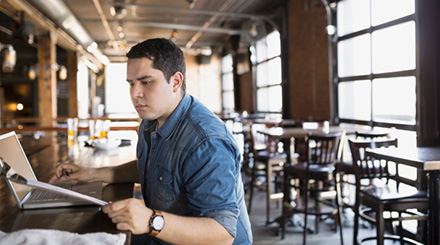 Those who want employees to have purchasing power
Owners who want protection against employee card abuse
Those who enjoy easy and automatic rebates at participating merchants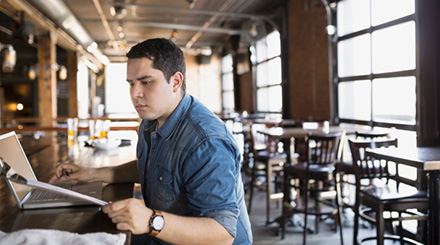 Those who want employees to have purchasing power
Owners who want protection against employee card abuse
Those who enjoy easy and automatic rebates at participating merchants
---
---
More information to help you choose
---
---
Next steps
Switch to BMO
Switch to BMO easily & seamlessly
Whether you're switching to BMO, or you already bank with us, we'll assist you with transferring your pre-authorized payments and deposits to BMO.
Visit one of our branches, give us a call, or make an appointment to get started. The transfer generally takes four to six weeks to complete, and after that, you'll be good to go.
Ways to bank
Ways to bank from in-person, to online or mobile or tablet
Count on hassle-free access to your business accounts
Bank online, by phone or using your mobile device 24 hours a day, 7 days a week, 365 days a year1.
Take advantage of over 900 BMO® branches across Canada offering a full range of financial services.
Access your money, make deposits, transfer funds, get account balances and pay bills at any BMO® ATM.
Use your BMO Debit Card for Business to make purchases anywhere you find the Interac®‡ Direct Payment in Canada and the Maestro®* network anywhere else in the world.
Call us seven days a week (8 a.m. – 8 p.m. EST), we're here to help. For questions, call the Customer Contact Centre – Commercial Service at 1-877-262-5907 or TTY 1-866-859-2089.
BMO Mastercard for Business Account Agreement and Fees and Pricing
---
What to bring to a branch meeting
---
---
---
®* Mastercard is a registered trademark of Mastercard International Inc.
®† AIR MILES is a trademark of AIR MILES International Trading B.V. Used under license by LoyaltyOne, Co. and Bank of Montreal.
®†† Registered trademark of Shell Canada Limited. Used under license by Shell Canada Products. Used with permission by Bank of Montreal
®#† National, the 'flag' and Emerald Club are trademarks of Vanguard Trademark Holdings USA, LLC
®#† Alamo is a trademark of Vanguard Trademark Holdings USA, LLC.
®†# IDefence® is a trademark owned by D+H Limited Partnership, used under licence by Bank of Montreal.