---
---
Cross-Border Services
Do you have operations on both sides of the border? If you do, you know the importance of support for seamless operations between Canada and the United States. We can help you monitor trends in both countries, execute transactions, and maintain flexible negotiations with international suppliers, clients and distributors.
---
Manage Your Payables
Save time and money with a range of solutions that can streamline your payables process, reduce errors and cut down on your paperwork.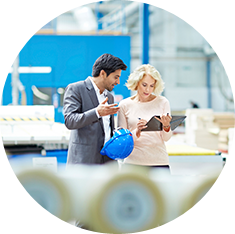 Effectively manage your payments to suppliers and employees with simple, flexible solutions available through Online Banking for Business:
Interac e-Transfer®* for business
Whether you're paying multiple suppliers or invoicing clients for a service, Interac e-Transfer is a convenient way for your business to send instant payments within Canada. All you need is your recipient's email address or account number.
Funds arrive within seconds when you send an e-Transfer to an account number or to an email address set up for Autodeposit at participating institutions.
Send funds to up to 50 recipients at once manually or using payment templates. If you use File Transfer Facility (FTF) you can upload up to 100,000 payments in one file.
Access a shared company-wide recipient list and skip having to manually add a recipient to multiple users' lists.
Add reference details to your e-Transfers, such as invoice information, to make it easier to identify the purpose of a payment.
Interac e-Transfer is ideal for non-frequent payments, for things like payroll for temporary staff, insurance claim payouts, company rebates and emergency fund disbursements.
To learn more about Interac e-Transfer, view this online demo.
Visit Online Banking or Online Banking for Business to use e-Transfer today!
---
Electronic Funds Transfer: Send funds electronically through either a Canadian or U.S. dollar account to any financial institution in Canada.

ADP®**† Payroll: From basic payroll to complex international people management systems.
Wire Payments: Send wire payments anywhere in the world securely, quickly and easily.

Foreign Exchange: Make payments in foreign currencies.
Tax & Bill Payments: Pay bills and taxes online, anytime.
---
---
Manage Your Receivables
Improve the efficiency of your collections processing and accelerate your access to funds. We can help you quickly capture and convert sales and enhance your cash flow with these solutions:
Automate collection with EFT Transfer.

Streamline the collection, processing and depositing of high-volume receipts with Wholesale Lockbox Services.

Use Moneris®*** Payment Solutions to facilitate credit and debit card purchases.

Interac® e-Transfer: Receive electronic payments from businesses with a Canadian dollar account at any Canadian financial institution1.
Deposit cheques with BMO DepositEdge® 24/7 from anywhere, using your desktop scanner.

Access complete and customizable bill payment remittance information in a streamlined, efficient and secure environment with BMO Merchant Bill Pay Service.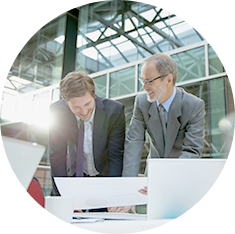 ---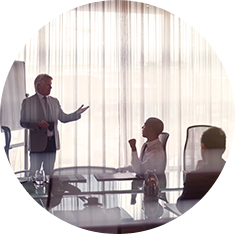 Deposits & Liquidity
Make the most of the money your business earns.
Balance what you need for your business today with investing in its future success it starts with a sound liquidity and investment program. Let us help advise you.
---
---
Information Reporting & Risk Management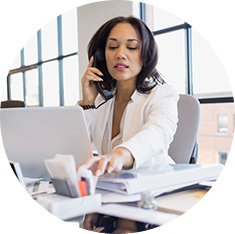 Real-time, accurate reporting gives you a clear picture of your finances, helping you better manage and monitor your cash flow.
Access the information you need to make sound treasury and payment decisions, including:
BMO® Online Banking for Business provides timely account balance and transaction activity, the status of payments and receivables. You also receive alerts for incoming transactions.Learn more
Account Reconciliation
Account Information allows monitoring of account balance and transaction activity, export account data and set preferences for flexible report options.
Cheque Image Services provides access to high quality cheque images for up to seven years.
Auto Connect allows for automatic exchange reports and other transaction information between BMO Online Banking for Business and your computer or treasury workstation.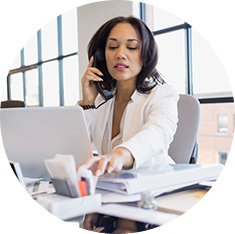 ---
Reduce the Risk of Fraud and Help Protect Your Business
Digital Cheque Service helps deter fraud risk through a combination of features and options including:
Negative Pay:
Review items electronically and make any necessary returns based on industry timelines.
Positive Pay:
Fully automated cheque processing and reconciliation solution that compares daily paid items against cheques issued.
Enhanced Positive Pay:
Performs an optical character recognition scan on the payee zone of a cheque and compares against the payee data you supply.
---
BMO has partnered with IBM®*** to offer IBM Security Trusteer®*** Rapport fraud protection software customized to protect your BMO Online Banking for Business session. This service is offered to BMO customers free of charge.2
---
---
1 Email is used for notification purposes and to provide instructions on how to deposit the money.
®†† Diners Club and Diners Club International with the split circle device are registered trademarks of Diners Club International Ltd.
®†* MasterCard is a registered trademark of MasterCard International Inc. Used under license.
®* Interac the Interac Logo and Interac e-Transfer are registered trademarks of Interac Inc. Used under license.
®** AIR MILES is a trademark of AIR MILES International Trading B.V. Used under license by LoyaltyOne, Co. and Bank of Montreal.
®*** Registered trademark of International Business Machines Corporation
® All trademarks not otherwise identified above are the property of their respective owners