Manage your business travel expenses with a Travel & Entertainment Card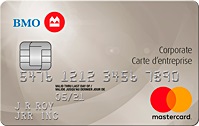 Business Travel is worry free with comprehensive travel insurances included on all Travel & Entertainment (T&E) cards
Employee Card usage can be tailored based on your business needs and expense policy
Flexible billing and payment options to effectively manage your business expenses
Manage your card program with robust online reporting and management tools
---
---
Features
Global acceptance and worldwide support.
Payment flexibility - The organization can make one payment for the outstanding balances using the central billing method or allow employees to make individual payments (see Statements and Billing Options below)
Ensure your corporation is protected from unauthorized and non-business expenses, mitigate risk and protect against employee misuse
Help facilitate compliance of corporate travel policy by tailoring card programs based on business needs. Employee account usage can be tailored at the account level, merchant category and at specific vendors
Corporate Travel Account - Issued in the name of a department, these are cardless accounts which help centralize spend such as travel, events and large meetings allowing flexibility of pre payments and controlling spend
Transaction data is delivered to you via BMO's online reporting tool, our proprietary web-based application that integrates seamlessly with your ERP or expense management system for easier reconciliation
Corporations have the ability to leverage multiple product offerings to meet all your business expense needs
Digital payments - Make purchases with your smartphone using Apple Pay

, opens in a new window

®, Google Pay

, opens in a new window

™.
---
Statement and Billing Options
Manage company spending and reconciliation with flexible billing and payment options:
Corporate Billing/Corporate Payment - Organization receives a monthly invoice for all Cardholder activity from BMO and is responsible for payment
Individual Billing/Individual Payment - Cardholder receives a monthly statement from BMO and is responsible for payment or Cardholder can submit an expense report and the company issues a payment to BMO for all authorized charges
---
Global acceptance - BMO Mastercard®* cards are accepted at Mastercard merchants and at millions of ATM's worldwide.
Flight Delay Insurance1

, footnote 1

- will reimburse you for meals, accommodation expenses and ground travel immediately to or from the airport if your flight has been delayed more than four hours.
Baggage Delay Insurance1

, footnote 1

- provides coverage towards the cost of replacing necessary clothing, personal, and business effects in the event that your checked baggage is delayed by a common carrier for six or more hours following your arrival at your destination.
Trip Assistance Services1, footnote 1 - When you are travelling away from home, we can help you:
Obtain an emergency cash transfer
Replace lost or stolen travel documents
Locate or replace lost or stolen luggage and personal effects
Obtain information regarding passport and visa regulations, vaccination and inoculation requirements
Provide up-to-date advisories on health conditions
Provide current information on weather conditions and the daily currency exchange rate for the country to which you are travelling
Obtain consulate and embassy information
Arrange the transmission of important messages to your family or employer in emergency situations
---
Related products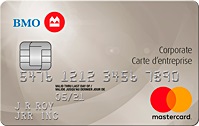 One Card
Consolidate all of your business spending in one card program.
Learn more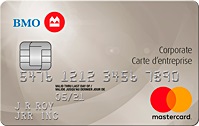 Fleet Card
Monitor and manage your fleet expenses.
Learn more
---
Compare Corporate Cards
Choose up to four Corporate Cards to see how each lines up to the needs of your business.
---
®* Mastercard is a registered trademark of Mastercard International Inc. Used under license.
® Apple Pay is a trademark of Apple Inc., registered in the U.S. and other countries.
™ Google Pay and the Google Pay Logo are trademarks of Google LLC.