Manage your transportation expenses with a Fleet Card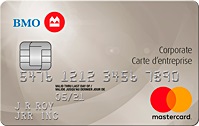 Customized spend controls designed for your Company's unique and specific fleet (or transportation) spend needs. Capture a variety of transaction data for detailed tracking and reporting capabilities
Cards can be issued to either individual vehicles or specific drivers
Manage your card program with a robust online reporting and management tool
---
---
Features
Eliminate maverick spending and control your vehicle expenses.
Cards can be issued to either individual drivers or vehicles
Powerful online reporting and information management with 24/7 access
Access vehicle fuel economy reports and cost analysis
BMO offers a full range of spending and transaction controls relating to your organization's specific needs, including: daily transaction limits (by dollar value, number of transactions, etc.); monthly credit limit per employee; specific vendor blocking; spending restrictions by country, and more
Capture a wide variety of transaction data including amount, date of purchase, supplier name and more detailed data such as odometer readings, driver or vehicle ID, grade of fuel purchased, quantity of fuel, unit price and sales tax paid
Ensure your corporation is protected from unauthorized and non-business expenses, mitigate risk and protect against employee misuse
Corporations have the ability to leverage multiple product offerings such as Purchasing Card and Travel & Entertainment Card to meet all your business expense needs
---
Benefits
Eliminates "maverick spending" and ensures that the benefits of vendor contracts are maximized
Monitor and control fuel and maintenance expenses
---
Related products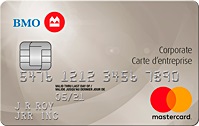 One Card
Consolidate all of your business spending in one card program.
Learn more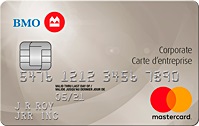 Travel & Entertainment Card
Manage corporate travel expenses more efficiently and cost effectively.
Learn more
---
Compare Corporate Cards
Choose up to four Corporate Cards to see how each lines up to the needs of your business.
---