---
Business Builder 3
---

---
---
Best for
Enjoy even greater flexibility than most bank plans and get the monthly plan fee waived if you maintain a balance of $35,000 or more throughout the month.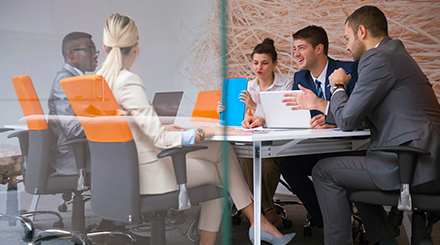 Those with a moderate to high volume of transactions per month
Those who maintain a balance of $35,000 or more throughout the month
Business owners looking for advanced electronic banking solutions
Business owners who use the branch as well as electronic channels
---
Features & Benefits
Flexibility to change any time at no cost
Additional savings when you bank electronically
Access to BMO® Online Banking for Business and Digital Smart Pack.
Monthly eStatement with cheque images
Cheque and cash deposits (within specified limits)
Unlimited account balances and account transaction histories when you use your BMO Debit Card and BMO self-serve channels20
---
Get more with no-monthly or annual fee services:
---
Business Premium Rate Savings Account
Put your extra cash to work for you, earning interest for your business.
Learn more
BMO CashBack MasterCard for Business
Get CashBack from every purchase
Learn more
---
Not sure where to start?
Let us help you find what you need by telling us a bit about your business.
---
More information to help you choose
---
All plan options and fees
Plan options and fees
Service
Business
Start
Business
Builder 1
Business
Builder 2
Business
Builder 3
Business
Builder 4
Monthly Plan fee
$6
$20
$45
$80
$120
Transactionsi
7
35
70
120
160
Items Depositedii
0
25
45
65
90
Cash Deposited
$0
$2,500
$4,000
$8,000
$12,000
Minimum balance to waive plan feeiii
Not Available
Not Available
Not Available
$35,000
$80,000
Additional features and overdraft protection
Additional features and overdraft protection
Overdraft Protection for Small Business
If you have a Business Current Account or an account with a Business Banking Plan, Small Business Overdraft Protection is available to support your cash flow needs. Our Small Business Overdraft Protection Service is designed for your business if you require less than $2,500 in overdraft protection9, 10. There are two fee options available:
Fixed Fee

Overdraft protection readily available
$4.00 per month fee applies11

Pay-per-use

Only pay for overdraft when you need it
$5.00 per item fee applies11, 12, 13
Overdraft Transfer Service is available to have funds transferred from your other BMO account, BMO Small Business MasterCard®* card or your Small Business Line of Credit. A fee of $5.00 per transfer applies 13,14,15
Interac e-Transfers for your Business
Send or receive money using Interac e-Transfer®‡* for your business16. Quickly, easily and securely send and receive money to and from: vendors, employees and more.
Fee per Interac e-Transfer on all accounts and plans:
Sending an Interac e-Transfer17: $1.50
Receiving an Interac e-Transfer18: No additional charge
Cancel an Interac e-Transfer1: $5.00
Daily Interac e-transfer limits19:
Sending an Interac e-Transfer Limit:
24-Hour: $3,000/7-Day: $10,000 /30-Day: $20,000
Receiving an Interac e-Transfer Limit:
24-Hour: $10,000/7-Day: $70,000/30-Day: $300,000
Additional fees
Additional fees
The following per-item fees apply in addition to the monthly Plan fee for excess transactions above plan limits.
Electronic transactions3
$0.60
Branch or assisted transactions4
$1.25
Deposits contents
- Notes (currency) on deposit (per C$1,000)
$2.25
- Coin on deposit (per US $100, coin accepted at par)
$2.25
- Items on deposit (per item, e.g. cheque)
$0.20
Monthly Paper Statement Fee with cheque images
$3.00
---
Next steps
---
Switch to BMO
Switch to BMO easily & seamlessly
Whether you're switching to BMO, or already bank with us, we'll assist you with transferring your pre-authorized payments and deposits to BMO.
Visit one of our branches, give us a call, or make an appointment to get started. The transfer generally takes four to six weeks to complete, and after that, you'll be good to go.
Ways to bank
Ways to bank from in-person, to online or mobile or tablet
Count on hassle-free access to your business accounts
Bank online, by phone or using your mobile device 24 hours a day, 7 days a week, 365 days a year1, 2.
Take advantage of over 900 BMO® branches across Canada offering a full range of financial services.
Access your money, make deposits, transfer funds, get account balances and pay bills at any BMO ATM.
Use your BMO Debit Card for Business to make purchases anywhere you find the Interac®‡ Direct Payment in Canada and the Maestro®* network anywhere else in the world.
Call us seven days a week (8 a.m. – 8 p.m. ET), we're here to help. For questions, call the Customer Contact Centre – Commercial Service at 1-877-262-5907 or TTY 1-866-859-2089.
Banking Agreements
---
What to bring to a branch meeting
---
---
---
Related products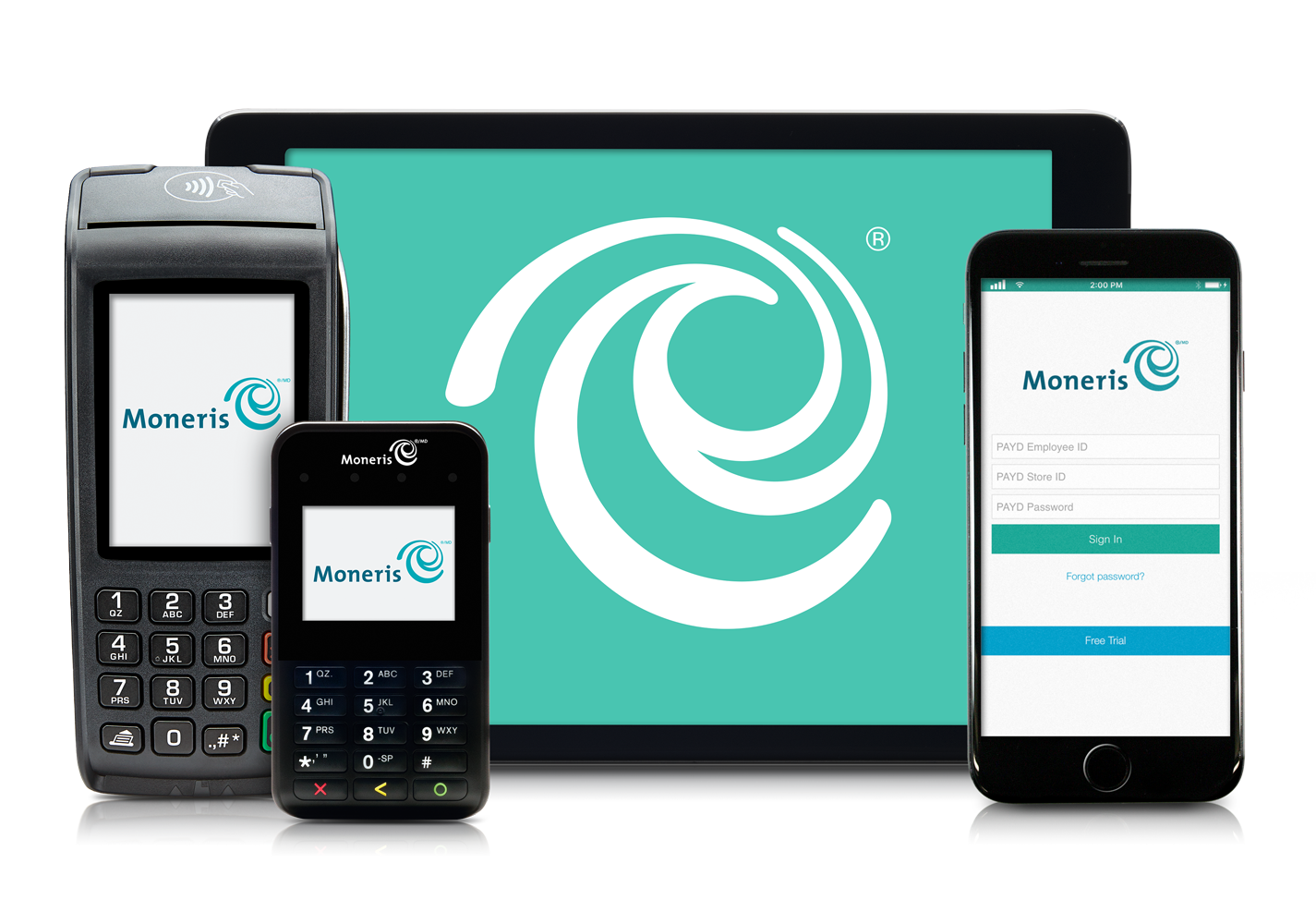 Moneris®†** Payment Solutions
Enhance your cash flow. With Moneris, you can accept credit and debit card payments on location, online, or on the go.
Learn more
Cash Management
We can help you quickly capture and convert sales and enhance your cash flow with cash management solutions.
Learn more
---
---
®†**MONERIS and MONERIS SOLUTIONS & Design, PAYD and Design are registered trade-marks of Moneris Solutions Corporation. PAYD Pro is a trademark of Moneris Solutions Corporation.
®‡ Interac, the Interac logo, and Interac e-Transfer are registered trademarks of Interac Inc. Used under license.
®* MasterCard, the MasterCard Brand Mark, Cirrus and Maestro are Registered trademarks of MasterCard International Incorporated. Used under license.