---
Regardless of your health status, if you're between 40 and 75, Guaranteed-Life Plus insurance allows you to be covered immediately1 with no medical questions asked. Have the comfort of knowing that you're covered for the rest of your life as long as you continue to pay your premiums. You'll be able to provide funds to the important people in your life when you're gone.
Ready to explore?
---
---
Up to $50,000 in basic benefit coverage
Up to $250,000 in Accidental Death Benefit coverage
Choose the premium that's right for you, from $20 to $120 per month2
Accidental Death Benefit coverage starts immediately once we receive your application
You're eligible regardless of your health status
Easy claims process for beneficiaries
A tax-free cash benefit3 for your beneficiary to use however they choose
Lifetime coverage as long as you continue to pay your premiums up to age 954
Who qualifies
Canadian residents ages 40 to 75
Guaranteed acceptance
---
Key features
Basic Benefit provides tax-free cash paid directly to your beneficiary following your death. In the first two years, the basic benefit is the amount of premiums paid
Accidental Death Benefit will pay your beneficiary five times your basic benefit if you die as a result of a covered accident and Accidental Death Benefit coverage ends when you turn 85
Guaranteed coverage. No health questions are asked and no medical exam is required when you apply
30-day free look. Cancel any time within the first 30 days with no further obligation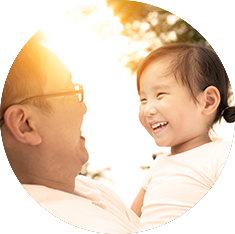 ---
---
Benefits will not be paid if:
You provide false, incorrect or incomplete information during the application process
Your death results from suicide within two years after you get your policy.
In addition, the Accidental Death Benefit isn't payable if your death occurs directly or indirectly from
The use of drugs or the influence of alcohol
War or civil disorder
The commission or an attempt to commit, a criminal offence
This information is only a summary. Actual terms, exclusions and limitations are explained in the policy. A sample policy document can be viewed here.
---
---
---
Insurance issued by BMO Life Assurance Company
Coverage for the full Accidental Death Benefit starts as soon as your policy becomes effective and continues until you turn 85. Death must occur within 90 days of the accident. During the first two years, the basic benefit is equal to the monthly payments you've made. After this time, it's in full force (the amount you have chosen) for the rest of your life.
Coverage is based on premium level chosen, gender, age and smoking status at time of enrollment.
Under current tax legislation. Any interest earned during the claims process may be taxable.
Accidental Death Benefit coverage ends when you turn 85.