---
If you'd like to leave something extra for your loved ones or make sure that funeral costs and other final expenses are covered, EasyOne Life gives you life-long coverage as long as you pay your premiums. Between the age of 50 and 80? EasyOne Life Insurance can provide your beneficiary with a cash benefit to help settle your financial affairs or use it any way they choose. It's not too late to apply for life insurance.
You're guaranteed coverage as long as you can confirm you don't have a Serious IllnessSerious Illness:
(a) In the 5 years prior to the Effective Date, you have been diagnosed with or had symptoms of heart disease, stroke, high blood pressure (greater than 160/110), diabetes mellitus requiring insulin, chronic renal disease, chronic obstructive pulmonary/lung disease (COPD/COLD) [e.g. chronic bronchitis or emphysema], cirrhosis of the liver, cancer (all types, including leukemia, Hodgkin's disease, lymphoma) or hepatitis C; or
(b) Prior to or on the Effective Date you were under treatment or medication for any of the conditions listed in (a) other than high blood pressure; or
(c) Prior to or on the Effective date, you had a positive HIV test or were treated, counselled or told that you have AIDS (acquired immune deficiency syndrome), or any other immunological disorder [such as systemic lupus erythematosus (SLE, lupus)]; or
(d) Prior to or on the Effective Date, you have been told you have or you have received treatment for dementia including Alzheimer's, amyotrophic lateral sclerosis (ALS, Lou Gehrig's disease), multiple sclerosis (MS), Parkinson's, cystic fibrosis or muscular dystrophy.. In addition to your insurance benefit, you also have access to the Helping Hands®† health and wellness assistance program.
---
---
Benefits
Get up to $50,000 in tax-free coverage
Greater cash benefits than ever before
Fast and easy enrolment - No medical or long health questions when you apply as long as you sign a declaration that you don't have a Serious Illness.
Access to Helping Hands, a health and wellness program to help you take care of your family and yourself. Helping Hands also gives you access to referral services, helping you find home, child and elder care services in your area
Arrangements may be made to return your remains at no charge to your family or estate if you pass away more than 200 km from home1.
Who qualifies
Canadian residents ages 50 to 80
You're automatically approved if you can sign a declaration of health that says you have no Serious Illness
---
Key features
Benefit levels range from $5,000 to $50,000
Immediate coverage from the day we receive your completed application and you provide a declaration you don't have a Serious Illness
Get confidential 24/7 support from the Helping Hands program while the policy is in force
Provides a tax-free cash benefit2 paid to your beneficiary following your death
You have a 30-day free look, cancel any time within the first 30 days with no further obligation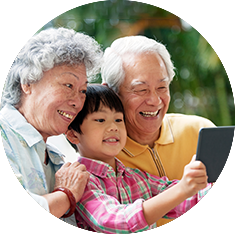 ---
---
What's not covered
Your beneficiary will not receive benefits if:
You provide false, incorrect or incomplete information during the application process.
Your death results from suicide within two years from the date your policy comes into effect. We will refund your premiums in this case.
This information is only a summary. Actual terms, exclusions and limitations are explained in the policy. A sample policy document can be viewed here.
---
---
---
Insurance issued by BMO Life Assurance Company
"Helping Hands®† Registered trademark of BMO Life Assurance Company. Helping Hands services provided by Morneau Shepell."
1. Service provided by Helping Hands if you pass away more than 200 km from your Canadian residence. Arrangement will cover transportation of remains to your Canadian residence.
2. Under current tax legislation. Any interest earned during the claims process may be taxable.
Individual circumstances may vary. You may wish to contact the licensed insurer's representative or a licensed insurance agent if you need advice about insurance needs.