---
No matter how careful you are accidents can happen. Give your loved ones additional financial security with Accidental Death Benefit insurance. You're covered as soon as you enroll and your first premium is paid – until you turn 76.
---
---
Fast and easy enrolment
Immediate worldwide coverage once you've enrolled and your first premium is paid
You're covered until age 76, regardless of changes to your health
Accidental Death Benefit chosen
Common Carrier

Benefit (Double the amount of Accidental Death Benefit selected)

$50,000
$100,000
$100,000
$200,000
$200,000
$400,000
$250,000
$500,000
---
Key features
Your beneficiaries receive a tax-free cash benefit

footnote

1 if your death is caused by an accident

footnote

2
Benefits automatically double if your death results from an accident to the common carrier while you are travelling as a fare-paying passenger

footnote

3
Guaranteed acceptance with no medical exam to apply
Guaranteed coverage remains in force until your 76th birthday, as long as you continue to pay your premiums

footnote

4
30-day money-back guarantee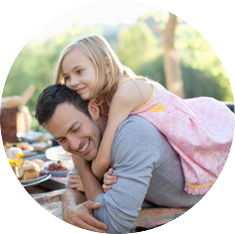 ---
---
Your beneficiary(ies) will not receive benefits if you provide false, incorrect or incomplete information during the application process.
Your beneficiary(ies) will not receive benefits if death results from:
Suicide or a self-inflicted injury
The use of drugs or the influence of alcohol
War or participation in active duty in the armed forces
Committing or attempting to commit a criminal offence
Air travel as pilot or crew member or if you are not a fare-paying passenger
Racing, scuba diving, sky diving, parachuting, rock or mountain climbing, hang gliding or bungee jumping
A workplace injury if you are a high steel construction worker, underground miner, oil rig worker, power line worker or logger
This information is only a summary. Actual terms, exclusions and limitations are explained in the policy.
---
Who qualifies
Canadian residents ages 18 to 65 can enroll for coverage up to age 76
Coverage is automatically guaranteed
How to buy
Apply online or over the phone
Pay premiums monthly or yearly by credit card or automatic withdrawal from your bank account
---
Have Questions?
That's what we're here for
---
Insurance issued by BMO Life Assurance Company
Under current tax legislation. Any interest earned during the claims process may be taxable.
Death must occur within one year of the date of the accident and before your 76th birthday.
If you are travelling as a fare-paying passenger on a plane, train, bus or other form of Common Carrier transportation that is involved in the accident causing the death.
Although we may change the premium for all or selected classes of policyholders, you will never be singled out for a premium increase.
Individual circumstances may vary. You may wish to contact the licensed insurer's representative or a licensed insurance agent if you need advice about insurance needs.