Closing costs checklist: What you need to know before buying your house
Closing day means closing costs, and these can really add up. Here's a checklist of closing costs to help you know what to expect and how to budget.

Buying a home can feel like a marathon — and closing day is the final stretch. But just because you see the finish line, doesn't mean the race is over.
Closing day means closing costs. But what are closing costs, exactly? Closing costs are the many third-party fees that you have to pay on top of the price of your home. They can add up to a hefty sum — about 3% to 6% of your home's purchase price, depending on your local market and the type of home you're buying.
It's important to factor these closing costs into your budget and to set up essential services (think home insurance) in advance of closing day. If you have questions as you go, your lender, mortgage banker, and real estate agent are all there to help.
Here's a closing cost checklist to help you prepare for the big day.
Pre-closing day preparations
Appraisal fee: Your lender may require a licensed home appraiser (of their choice) to confirm the market value of your home before approving your loan.Estimated cost: Starts around $400, depends on property size and location.
Credit report: You're requesting what's likely the biggest loan of your life — and your lender will want to make sure you can pay. A stellar credit score is a way to show you're likely to make timely payments.Estimated cost: Starts around $20 per report.
Flood certification: A flood certification states whether or not your property lies within a Special Flood Hazard Zone. If it does, you'll need flood insurance, which will be escrowed for and paid on the borrower's behalf from those funds by the lender.Estimated cost: Certification around $10.
Inspection fee: Before you say "home sweet home," you'll need to get the property examined to ensure everything is up to code. An inspection can offer a glimpse into potential issues and needed repairs.Estimated cost:

About

$324, depending on the area.
Homeowners insurance: If you're working with a lender, having homeowners insurance is a must. It can help protect you from unexpected damage to your home, theft and more. You may also want to look into adding earthquake coverage or flood insurance, depending on where you live.Estimated cost:

About

$1,083 a year, depending on your state.
"It's important to factor closing costs into your budget and to set up essential services in advance of closing day."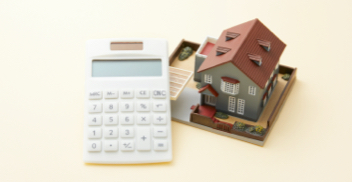 Mortgage-related costs
Your lender is required to provide you with a loan estimate, a form that includes important details about your interest rate, monthly payment and closing costs. Be sure to look it over carefully so you know what costs are associated with your mortgage.
Additional costs to consider
Yearly property tax: This is a tax assessed on real estate by the local government. It's generally based on the value of the property (including the land) you own.Estimated cost: Varies by location and municipality, but the average rate is 1.15% a year.Moving costs: You'll need to budget for the cost of movers (or the cost of pizza if you're asking friends to help), as well as moving materials, such as boxes, tape and bubble wrap.Estimated cost: Starting at around $500 for the cost of movers alone.
The bottom line
Closing costs are no one's best friend. But running the numbers beforehand can help prevent sticker shock — or any delays on the big day. Want a personalized estimate of your closing costs? Take our easy mortgage closing cost calculator for a spin.
Ready to get started?
Take the first step toward your new home. Find out how much you can afford today.
Helpful tools
Use our mortgage affordability calculator to find out how much mortgage you can afford.
Get a better sense of the full cost of buying your new home by calculating what your closing costs could be.
Related articles

Feeling intimidated by a mortgage application? Follow these five simple steps to boost your confidence and maybe improve your chances of getting approved.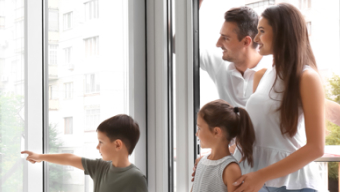 How much money should you put down on a new home? Get our tips on saving for a down payment and calculate what your payments could be.
Have questions?
Mon - Thu: 8 a.m. - 7 p.m. (CT)

Fri: 8 a.m. - 6 p.m. (CT) Sat: 8 a.m. - 1 p.m. (CT)