How to get a car loan: Everything you need to know about financing
Buying a new car is exciting, but it's important that you get the right car loan for your budget and lifestyle. Read on for our top tips on getting a car loan.

If you're in the market for a new vehicle and don't want to pay out of pocket for the full price of a car, you'll likely want to look into financing your purchase. Many people opt for a car loan to help them get the car of their dreams. Before jumping in to the financing process, it's a good idea to understand all the steps you should take to get a car loan that's right for your situation and budget.
Here are some helpful tips to guide you through the process of getting a car loan:
1. Look at your budget
Car loans can come in handy by helping to break down the full cost of a car into more manageable regular payments. But a car loan is a commitment, since you'll still have to pay the full cost of the car over time, plus interest. That's why you'll first want to do a check-up on your finances.
Before getting a car loan, take a look at your budget. Given your current income and expenses, how much can you afford to pay?
Make sure the car payments you'd take on are manageable and won't put stress on your finances. You'll also want to factor in the related costs of owning a car, including the cost of gas, insurance, repairs and maintenance.
Generally speaking, it's a good idea to keep your auto loan payment at 10 per cent or less of your take-home pay. Putting a down payment on your car can help lower your ongoing loan costs.
2. Review your credit
An important factor in getting a car loan at a good interest rate is your credit history. Your credit plays a huge role in lending decisions and can be a deciding factor in whether you get approved or denied and what the interest rate on your loan will be.
Before getting a car loan, it's a good idea to review your credit score and credit report. The details of your credit report ultimately affect your credit score. Those three digits tell lenders how creditworthy you are.
To play it smart, check your full credit report to ensure there are no errors. You can get your free credit report via TransUnion Canada or Equifax Canada. If you have a BMO chequing account, you can check your score through Online Banking.
Reviewing both your credit score and credit report can help make sure everything is accurate. If there are any errors, you'll want to fix that issue before applying for a new loan.
Checking your credit will also give you an idea of where your credit rating stands. According to Equifax, credit scores between 660 and 724 are considered good.
"Consider keeping your auto loan payment at 10 per cent or less of your take-home pay."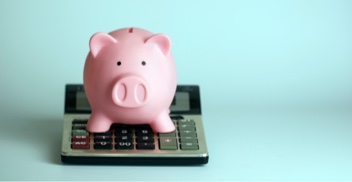 3. Consider your lending options
When it comes to getting a car loan, you've got options. There are different lenders you can turn to for a loan, so you'll want to do your research to make sure you choose a reliable, reputable lender with competitive rates.
Most dealerships offer financing, but there can be less transparency with the loan process through a dealer. Banks also offer car loans, with competitive interest rates and flexible loan terms.
4. Apply for a loan with your lender of choice
Once you've compared rates and offers, you'll want to choose a lender. Before doing so review:
The interest rate

The payment amount

The repayment term

Any fees
The payment amount and repayment term determine how much you pay over what period of time. You want to make sure your payments are within your budget and the repayment term works for you. You also want to be aware of any additional fees.
When you've chosen a lender, it's time to get your documents in order to make the application process easier. As with any loan, getting a car loan requires you to submit paperwork for approval. These are the documents you'll want to have on hand when applying for a car loan:
Your ID/driver's license

Proof of income, such as pay stubs and tax returns

Proof of car insurance

Employment info
Having everything ready can streamline the auto loan application process.
Go through the application carefully and read all the fine print so there are no surprises down the line.
Once you're ready, submit your application.
5. Accept your loan offer
After submitting your application, you'll hear back from your potential lender about whether you're approved for your loan. Typically, you'll only need to wait a few days to hear back. Once you're approved, you just need to accept the offer.
6. Make your loan payments
To keep your credit score strong, it's important to make your loan payments on time every month. You might want to set up automatic payments through your bank, so you'll know your loan payments are submitted by the payment deadline without having to do anything yourself.
Buying a new car is exciting, but it's also a big financial responsibility. With the right type of financing, you can buy the car you want while making sure it fits within your budget.
Let's get you behind the wheel
Drive away in the car you really want with the help of a BMO car loan.
Helpful tools
Find out exactly how much car you can afford with our easy-to-use car loan calculator.
Related articles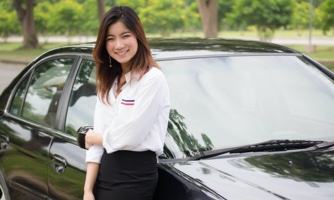 The right car loan for you will have payments that works with your budget. Learn how to calculate car loan payments and how to find the best loan for you.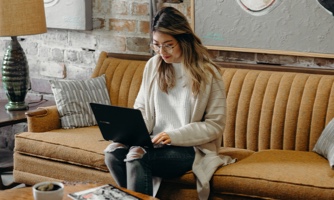 To many people, their credit score is a bit of a mystery. It's a number that follows you around, but that you probably don't see every day.
Questions? Visit a local dealership or ask us.