What is a checking account?
Checking accounts are used for a wide range of transactions and can help you manage your income and expenses. Find out what you should know.

A checking account allows consumers to deposit, withdraw, and transfer funds. Think of it like your central money headquarters.  It's where money comes in and where money goes out.  At BMO you can make an unlimited number of withdrawals from your savings accounts, fee-free. Offered by banks and credit unions, you can use a checking account to deposit your paycheck, transfer money to savings, or spend using your debit card which is associated with the checking account.
In this guide, you will learn what a checking account is used for and what you should know.
How do checking accounts work?
You can open a checking account at a financial institution, such as a bank or credit union. You can open an account in a matter of minutes, online. If there is a local branch, you may also open an account in person. To get set up, you'll need to provide your name, current address, and important identification numbers like your Social Security Number (SSN) and date of birth. 
Once the checking account is open, you can deposit funds with a check or electronic transfer. Some banks may have minimum deposit requirements. BMO checking accounts have a low deposit requirement of just $25.
From there, you can start using the debit card that's connected to your checking account for everyday spending or to withdraw cash, as needed. You can also write checks to pay for services or certain expenses and set up direct deposit with your employer. This way, your paycheck goes directly into your checking account.
Having and keeping a checking account can allow you to better track the money coming in and going out. It's a place to put your income and pay expenses and offers security.
Checking vs. savings accounts
A checking account and a savings account are two different tools to manage your money.
The basic checking account is designed for consumers to put money in for their daily transactions. Typically, your checking account is the place you deposit your paychecks from work. From there, you may use money in the account to pay your rent or mortgage, pay your credit card bill, or transfer money to savings for a rainy day.
Your checking account typically comes with a debit card and checks, which are spending tools that are connected to the account. You can use your debit card at retailers like the grocery store or at an ATM to withdraw cash. Checking accounts provide you with accessibility, as you can spend with your debit card or take out money as needed.
Savings accounts differ from checking accounts in that they're specifically designed to save. While checking accounts don't typically earn interest, savings accounts typically do. The money you put in your savings account may have limited access and some savings accounts limit the number of withdrawals. At BMO you can make an unlimited number of withdrawals from your savings account fee-free.
Checking account features
A checking account is used for many things, but the primary use is to deposit income and to pay for expenses or facilitate spending transactions. These transactions are possible with the following checking account features:
Electronic transfers. Transfer money between your accounts at BMO or send money to family and friends using Zelle®.
Mobile app. Use your smartphone to download your bank's mobile app and review your checking account balance, recent transactions, and more.

Access to ATMs with your debit card.

You can find various ATMs within your bank's network to withdraw cash using your debit card.
Debit card. Get a debit card to make purchases using the money in your checking account.
Bill pay. You may be able to pay some of your bills with what's referred to as "bill pay" using your account. This makes it easy to manage bill payments.
Deposit checks/payments. Using your checking account, you can deposit checks or receive ACH payments which are directly deposited into your account.
Is a checking account a debit card?
A checking account isn't a debit card, but the two are related. A checking account is a bank account to put your money in and a debit card is a spending tool used at the point of sale and uses funds from your checking account. When you make a purchase with your debit card, money is deducted from your checking account.
Relationship between checking accounts and interest
Not all checking accounts earn you interest on your deposits. But if your checking account does earn interest, there are some things to be aware of.
First, your Annual Percentage Yield (APY) refers to your interest rate and takes into account the effect of compounding. That rate will likely be variable and can change. The higher the APY, the more interest you may be able to earn on your deposits.
Second, interest-bearing checking accounts may have higher monthly fees if you don't keep a certain balance. Some banks may have minimum balance requirements and if you dip below that amount, you'll be charged a fee.
Checking account fees and other fees
Checking accounts are a place to put your money and manage your daily transactions. But these types of accounts can also cost you money in the form of checking account fees and other types of fees as well. Here are some fees to be aware of.
Overdraft fees
If you use your debit card, make a purchase, or pay a bill and there aren't enough funds in your checking account to cover the cost, you may be hit with overdraft fees. When you opt-in to allow overdraft fees on your ATM ad everyday debit card transactions, you can still complete the transaction, but at a charge. 
If you don't opt-in, your ATM withdrawal or everyday (one-time) debit card payment could be declined when you overdraw from your account. You may be able to sign up for overdraft protection, which could allow payments to go through. In exchange, you may be charged a fee. Whatever you choose, it's important to be aware of the fees that are charged when you overdraw your account.
Monthly fees
Your bank may charge you monthly fees to manage your account. Sometimes these are called monthly maintenance fees or monthly service fees. In some cases, your bank may waive this fee if you meet certain requirements.
ATM fees
Using your debit card, which is connected to your checking account, you can go to an ATM and use your PIN to take out cash. But if you go to an ATM that isn't in your financial institution's network, you may be charged ATM fees. Before taking out cash, use your bank's mobile app or website to locate an ATM that's within your network to avoid ATM fees.
Foreign transaction fees
If you make a purchase with a debit card or withdraw cash abroad, you may be hit with foreign transaction fees. How much foreign transaction fees are will vary by bank but are typically between 1 and 3 percent of the transaction.
Checking accounts and credit scores
Your checking account generally won't directly affect your credit score. How much money you have in your account or how much you spend won't be reported to the three credit bureaus. However, if you have unpaid fees or a negative balance on your checking account and end up in collections, that may ultimately hurt your credit score.
When you open a checking account, your bank may do a soft pull on your credit which typically doesn't affect you. Closing accounts that have been overdrawn or not in good standing could also potentially affect your credit. But in general, everyday use of your checking account won't impact your credit score.
"A checking account is a bank account to put your money in and a debit card is a spending tool used at the point of sale and uses funds from your checking account."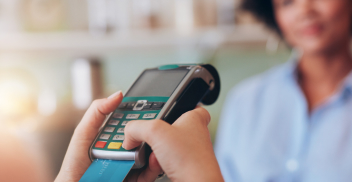 How to choose the right checking account for your needs
Checking accounts serve as your primary hub for your money and are used to manage many of your transactions. To find the right checking account for your needs, look at overall fees, any minimum deposit requirements, and minimum balance requirements.
You can also consider mobile app availability, customer support, branch locations, and nearby ATMs. In general, you want a checking account with a bank that can support you on your financial journey and make it easy to deposit money, pay bills, and transfer money.
The BMO Smart Advantage Checking account  doesn't have any monthly maintenance fees, has access to over 40,000 ATMs nationwide, and doesn't earn interest.
The BMO Relationship Checking account does earn interest on your deposits and has a $25 monthly maintenance fee that can be waived if certain conditions are met.
If you're concerned about overdraft fees, the BMO Smart Money Checking account may be for you.This account has no overdraft fees and a $5 monthly maintenance fee ($0 if you're under 25). 
Benefits of having multiple bank accounts with the same bank
Having a checking account can be useful when managing your day-to-day expenses. If you're married or in a partnership, you can also consider a joint checking account to help pay for shared expenses. A joint checking account is available and accessible for two or more account holders.
Once you have your checking account set up, it makes it easier to open other bank accounts within the same bank. For example, you can open up a savings account or money market account for your emergency fund.
For longer-term goals, you may want to park your money in a certificate of deposit (CD). These complimentary accounts can ensure your money is in different pockets and used for different goals. Using the same bank can make it easier to manage your money, transfer funds, and get support.
Being denied a checking account
There are some instances when you may be denied a checking account. According to the Consumer Financial Protection Bureau (CFPB) you can be denied a checking account if a checking account reporting company has negative information on your checking history.
If you're denied a checking account, look into getting your report from a checking account reporting company and make corrections or disputes as needed. You can also see if the bank has other options or suggested actions to move forward.
Final thoughts
A checking account can be a powerful tool to manage your money. It can give you a safe home for your paycheck, help you transfer funds to friends and family, and pay for transactions using your debit card or checks. All of these things can be part of your financial management system. Finding the right account that offers great terms, accessibility, and support is the first step in building a foundation for your finances.
Ready to get started?
Discover BMO checking accounts today!
Related articles

Getting a declined application can be frustrating. Learn about the most common reasons this happens and what you can do about it.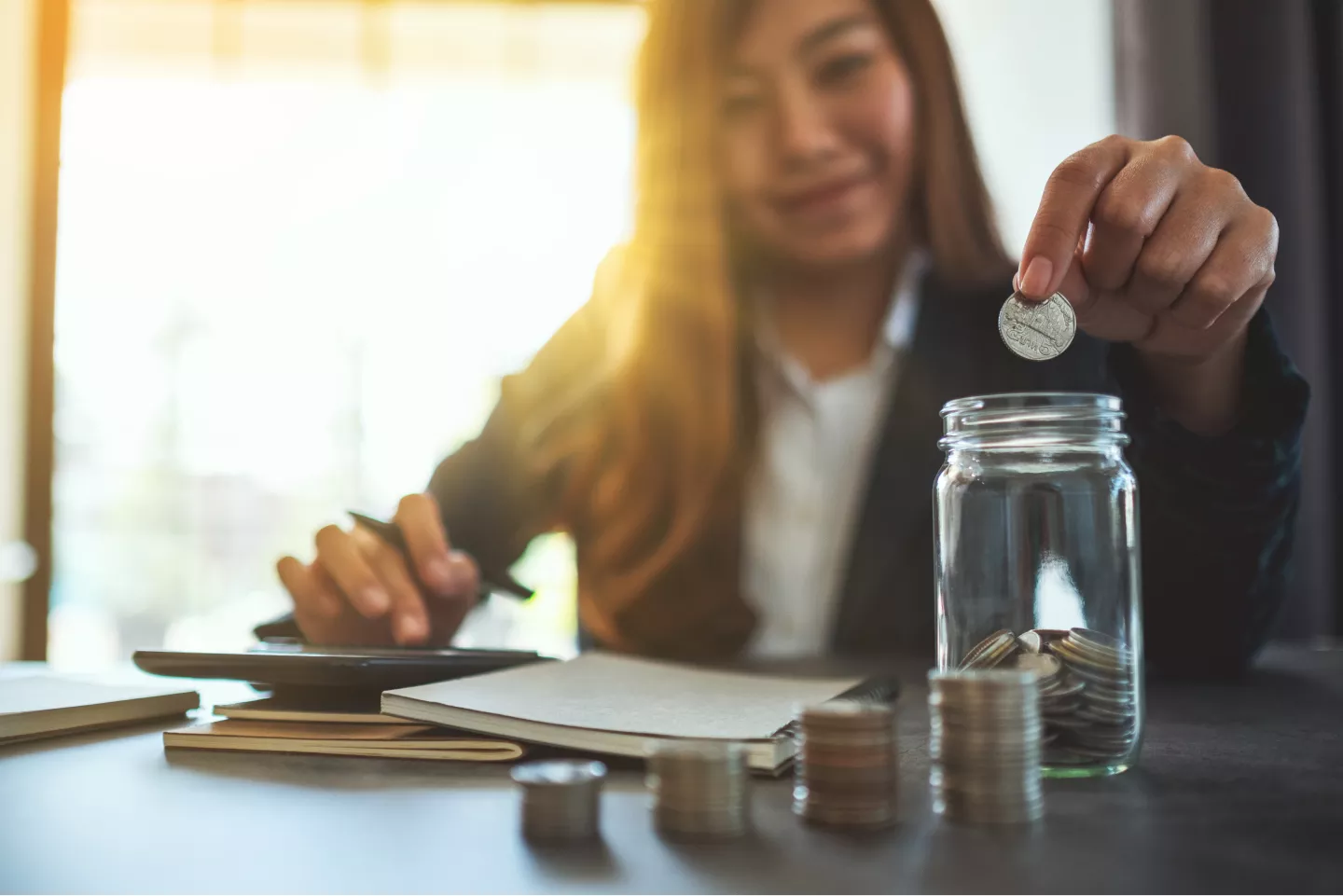 Banks offer different types of bank accounts. Find out the main differences between checking vs. savings accounts and how they work together.