What is a savings account? Here's why you need one
A savings account may sound straightforward – a place to store your money for the future – but there's more to it than that.

Thinking of early retirement? How about a down payment on your first home? Just got engaged? Congratulations! Whatever your savings goals, you'll need a plan to get there. It's never too soon to start, and the right savings account can help you reach your goals faster.
Different accounts can bring different features, appeal to specific groups (like students or seniors), offer interest rates to grow your savings and more. Here's a breakdown of savings accounts – what they are, what they do and what they can offer – to help you get started.
What is a savings account?
Savings accounts are bank accounts that pay interest on the money you deposit. This interest is your reward for steady and consistent saving: the more money you put in (and leave in) the more interest you earn, and the more your balance will grow.
Since they're designed to encourage saving rather than spending, savings accounts often have some limits on monthly transfers and ATM withdrawals. That's where your chequing account comes in – pairing a savings account with a chequing account that allows for more withdrawals will make it easier to carry out everyday transactions while you save for the future.
"When choosing a savings account, you'll want to look for good rates and long-term perks."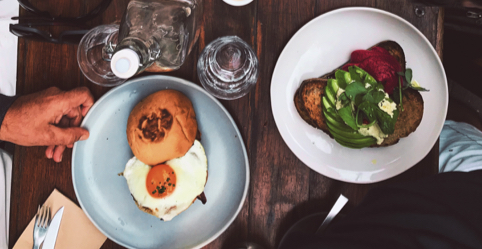 Chequing vs. savings accounts: what's the difference?
A chequing account is great for smaller daily purchases, ATM cash withdrawals and pre-authorized payments. With chequing accounts, flexibility and convenience are the name of the game. A savings account functions differently: It's your tool of choice for short and long-term saving. When choosing a savings account, you'll want to look for good rates and long-term perks.
Comparing chequing vs. savings accounts is a great first step to setting up your financial game plan, but consider how both types of accounts can benefit you. After all, your life can twist and turn in unpredictable ways – the easy accessibility of a chequing account and long-term security of your savings can both come in handy.
What types of savings accounts are available in Canada?
All savings accounts are designed to help you save money – but they can accomplish that in different ways. Here are some common types of savings accounts, their benefits and limitations to help you narrow down your choices.
High-interest savings account (HISA)
A high-interest savings account (HISA) offers a higher interest rate on the account balance than a typical account. How high? Well, that can depend on the bank and any conditions relating to the amount and frequency of your deposits.
If you commit to saving money regularly, you could score a great savings account interest rate and no fees with the savings builder account. Other accounts may offer lower interest rates but fewer savings requirements, or more monthly transactions but only if you also have a chequing account. Take a close look and weigh the features to find the plan that works best for you.
Good to know: Unlike a Registered Retirement Savings Plan (RRSP) or the Tax-Free Savings Account (TFSA), high-interest savings accounts don't necessarily have a contribution limit, but they're also not tax-free: you'll pay tax on the interest you earn (at your regular income tax rate).
Bringing it all together
We should all get in the habit of saving for the future, but not every saving strategy will work for everyone. Start by identifying your financial goals, then consider how much you can realistically put aside. Keep in mind that consistency is key: when you open a savings account and contribute regularly, you're setting yourself up for financial success, no matter the size of your monthly deposits.
Not sure what's right for you?
Find a savings account to suit your goals
Related articles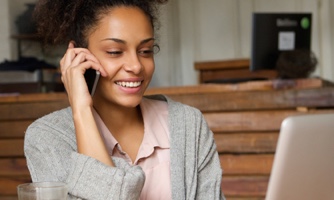 If you're having trouble managing your money, using multiple bank accounts can make it easier.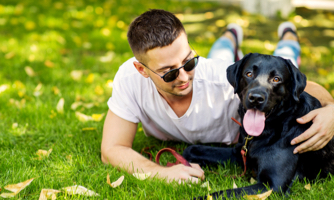 Have you heard the phrase "Make your money work for you"? This is precisely what high-interest savings accounts are designed to do.