Registered Education Savings Plan (RESP)
What is an RESP?
A Registered Education Savings Plan (RESP) is one of the best ways to save for a child's education. The earlier you open one, the more time your money has to grow to cover education costs later!
It's great for: Those who want to invest in a child's education.
Benefits of an RESP
Tax-sheltered earnings
Your earnings are all tax-sheltered – and when withdrawn the earnings are taxed to the child – who may pay little to no taxes on them as students.
Not just for tuition
The money can be used towards more than just tuition costs – including books, living expenses, other course materials and more.
Potential for grants
The federal government may add up to a maximum of $500/year with the Canada Education Savings Grant (CESG ), up to a lifetime maximum of $7200.
Numbers you need to know
$60,000

cost of a 4-year university degree

$100,000

Estimated cost of a 4-year degree by 2021

31

Number of years contributions may be made after plan is set up
Top questions about RESPs
Want to learn more about RESPs?
What's an RESP beneficiary and subscriber?
The beneficiary is the person who the RESP is set up for, and the subscriber is the person who first establishes the RESP and makes contributions to it.
What's the age limit of an RESP beneficiary for adding contributions to their plan?
On a family plan, contributions can be made until the beneficiary turns 31. On an individual plan, contributions can be made up to the end of the 31st year of the plan's existence, regardless of the beneficiary's age.
Does the beneficiary have to be my child?
The beneficiary may be anyone in an Individual Plan and doesn't have to be related at all to the subscriber. A subscriber could also be the beneficiary of their own plan.
Helpful tools and resources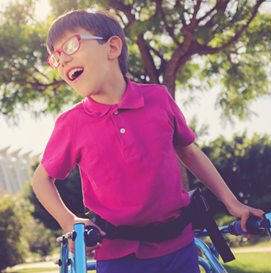 The golden rules of investing
Thinking about investing? These common-sense rules are a great place to start.
Take a look
Already bank with BMO?
Sign in to open an RESP or contribute to one you already have.
contact options modal
Contact us
Want to talk to one of our investment professionals? Here's how: