7 Tips for smarter saving
Breaking old spending habits can be tricky. Get our top tips for spending less so you can grow your savings to be prepared for the unexpected.

Different people save for different reasons. You might be saving for long-term goals like buying a house. You might also be saving to build your emergency fund for short-term expenses, like medical emergencies or a sudden car malfunction. Regardless of the reason, the importance of saving is clear and simple: At the end of the day, it's investing in yourself and your future.
The good news is that it's never too late – or too early – to start saving money. Follow these seven tips to grow your savings account today:
1. Start with small, regularly scheduled deposits into your savings
Slow and steady wins the race, right? The key to starting a solid savings plan is to just get started, no matter how much you start out with. You can always adjust the amount that goes into your savings based on what you find most practical later on.
Think of saving as paying yourself first before other expenses come up. To make it easier, you can set a specific amount to be auto transferred from your checking account to your savings account on pay day when you enroll in BMO Digital Banking. That way, it's one less thing to think about.
2. Create a plan by setting long- and short-term savings goals
While many Americans don't have a dedicated savings account, 85% recognize that a consistent approach is essential to reaching their saving goals. While starting to save is important, having a plan is the key to savings success. Thinking about your long-term financial needs can give you a clearer picture of how much and how often you need to save.
It helps to have an objective in mind – like saving for a new car, a future trip or retirement. You can even give your savings accounts different nicknames (think "VW Beetle" or "retirement fund") to help you keep your saving strategies straight.
You can also make use of apps to help you track your progress. Enrolling in BMO Digital Banking gives you access to BMO Total Look® which offers an easy-to-use Save for a Goal calculator.
3. Build a realistic budget and stick to it
Building a realistic budget is easier said than done. To create a budget you'll stick to, start by tracking your expenses for two months. You can do this in a simple Excel sheet, or use a tool like BMO Total Look® that'll break your spending down into categories. This will help you see exactly where your money's going.
Take an honest look at your expenses and identify one or two problem areas where you could cut back. Then, break down monthly spending limits for each major category. Don't forget to include a line item for your monthly savings goal.
Tip: You'll want to build your budget around your after-tax income, not any variable funds like bonuses and tax refunds.
"The key to starting a solid savings plan is to just get started."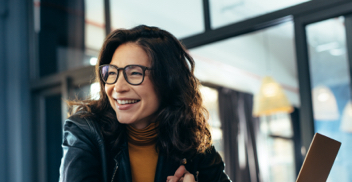 4. Try the 50/30/20 rule
One smart way to start saving more is to follow the 50/30/20 rule. It's an easy way to help you break down your budget. The idea is that you divide your income into a few categories.
Spend about 50% of your income on life essentials – like food, rent, and bills. Carve out 30% for discretionary spending, which can include takeout, clothing and more. And last, but certainly not least, put 20% of your income toward your savings.
Tip: If 20% isn't a realistic target for you right now, don't worry. Start with what works for you today, and then slowly build up your savings as we talked about earlier. For example, you could start saving 5%, and then bump it up to 10% when you have more wiggle room in your budget.
5. Bundle your expenses to get discounts
Once you have all your expenses tracked in a budget, it's a smart idea to look at some of your necessary expenses and see how they might fit together to score you discounts. Often, service providers will offer a lower price on their offerings if you bundle multiple products together.
See if you can bring your car insurance and renter's insurance to a single provider in order to save on costs. And call your Internet provider to see if they offer packaged deals that can help you save on your cable and mobile phone expenses. As an added bonus, bundling some of your regular expenses can simplify your bill payments.
6. Manage your debt to reduce long-term interest costs
Debt can keep you from reaching your financial goals. If you owe money on a car loan, or carry a credit card balance, you're losing hard-earned cash to high interest rates. For example, if you owe $3,000 in credit card debt at a 19% interest rate, it can cost you hundreds of dollars a year in interest alone.
If you aggressively pay off your debt now, your money can start earning interest for you instead. The Consumer Financial Protection Bureau's tips on consolidating credit card debt and paying off student loans can help.
7. Plan out your shopping
For example, a little planning before each grocery shopping trip can help you save money in the long run. Make a list of everything you need first. It can help to plan out your meals, so you have a clear idea of every item you'll need to buy. Planning your meals out ahead of time can help you cut back on food waste, which benefits the environment as well as your wallet.
You can also do a quick scan for coupons you can use at stores and look into loyalty programs you can take advantage of to save even more on your bills.
Ready to grow your savings?
We make it easy to save on a budget. Explore our options or visit a branch to learn more.
Related articles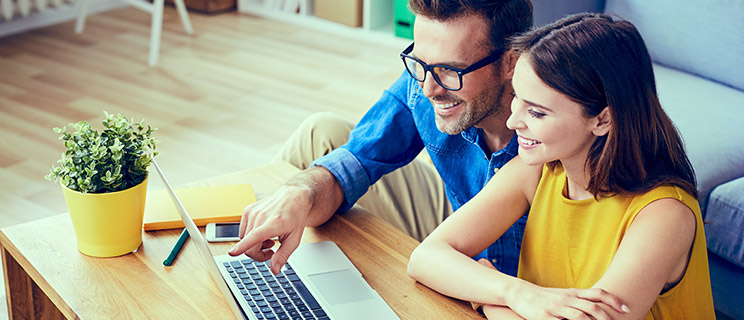 Thinking about how you can rock your goals? Don't forget to set financial ones, too!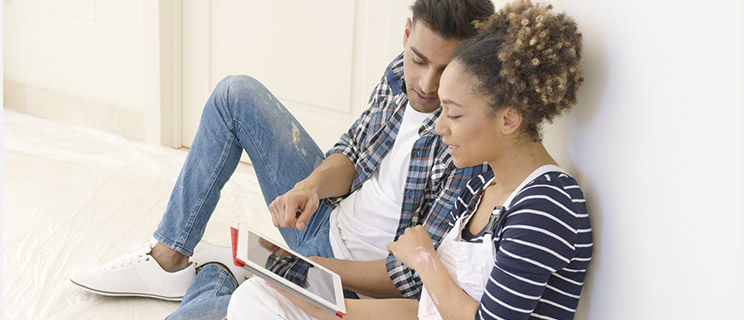 Life can be unpredictable, it's important to build your savings for those "just-in-case" moments. Here are some ways to build and maintain your emergency fund.