How to consolidate debt with a home equity line of credit
Tap into the equity in your home to consolidate your debt and potentially save money over time. Here's how.

Credit cards. Car payments. When the bills are piling up, it's easy for payments to slip through the cracks and even easier to forget about them altogether.
But there's a simple solution: Consolidating your debt may help you simplify your finances and pay down what you owe faster.
If you own a home, you might be able to use a home equity line of credit to consolidate your debt. A HELOC is a secure, flexible way to help make repaying your debt more manageable — and potentially save more over time.
What's a HELOC?
A home equity line of credit lets you borrow funds based on the amount of equity you've built in your house. You can use these funds all at once or a little over time — it's up to you. Plus, you only pay interest on the amount you choose to use during the term of your HELOC.
People use HELOCs to pay for all types of expenses, including renovating their home, making large purchases, building an emergency fund — and, of course, consolidating their debt.
Why should I use a HELOC to consolidate my debt?
Your HELOC can be a smart way to manage your finances. You can use it to pay off higher-interest debts, and then just focus on making one monthly payment at a potentially lower interest rate.
Here's why you might want to say hello to a HELOC:
You may save on interest.

Many types of debt (like credit card debt) may have higher interest rates. The interest rates on HELOCs are variable and your HELOC interest rate may be lower than the interest you're currently paying on other debt.
You'll have fewer monthly payments. One advantage of consolidating your debt is shrinking the size of your monthly bill pile. Instead of juggling multiple payments, you'll only have to focus on paying off your HELOC if you're able to consolidate all your debt. Not only is this more convenient, it's easier to remember what you need to pay and when. This can help you avoid late payments (and the fees that come with them!).
"Consolidating your debt can help you take control of your finances and pay down what you owe faster."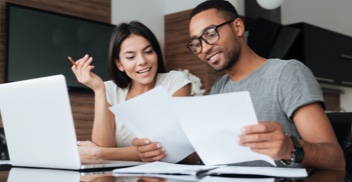 How do I get started?
If you think using a HELOC for debt consolidation might be right for you, here are your next steps:
Run the numbers: Take a detailed look at your finances and outstanding debt. Add up your total debt to get a sense of what size HELOC you might need. Tip: Take our calculator for a spin to determine whether you'll save money by consolidating your debt .
Do your homework: Make sure you understand the different rates and fees, as well as closing costs and repayment requirements. Come prepared with questions to ask a lender about HELOCs.
Apply: Lenders will look at your credit history, income and more to determine your ability to repay. Also, you'll typically need to own at least 20% of your home before you can qualify.
The bottom line
If thinking about your debt gives you a headache, get your finances (and your stress level) under control with a HELOC. You may be able to streamline your payments and save on interest.
If you're ready to simplify your debt, learn more about using a home equity line of credit for debt consolidation or get in touch with a lending specialist .
Ready to get started?
Make your home work for you with a home equity line of credit.
Related articles

Your debt-to-income ratio is one of the most important factors lenders look at when you apply for a mortgage. Learn how to calculate your DTI and get tips on improving it.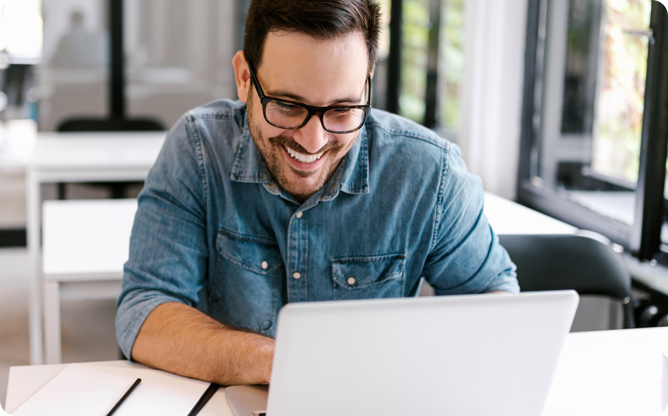 If you're new to budgeting, the whole process can seem overwhelming. Discover how the 50/30/20 budgeting method can help you take control of your finances, quickly and easily.