Welcome to the BMO Online Banking Tour for Business. See how you can quickly and simply
manage your business banking needs whenever you want and wherever you are.
To learn more about the features and services available through Online Banking, simply click
on any button to get more information about that section.
Not yet signed up
for online banking?

Summary
If you've signed in with your BMO Debit Card for Business, you'll land on the My Accounts page where you can view a complete list of your BMO accounts:
Bank accounts
Credit cards
Loans
If you've signed in with your BMO MasterCard for Business, you'll see your MasterCard information. By clicking on your account, you can view all of your MasterCard transactions, requests and more.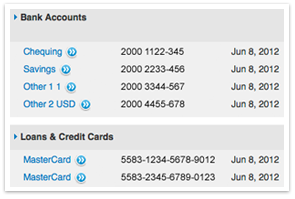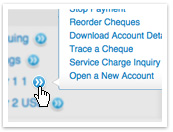 Transactions and requests
Access additional account transactions and requests by placing your mouse over the icon located beside the account name, or click on the account name on the left hand side, or on the account from the My Account Summary table.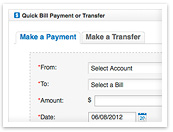 Quick bill payment and transfer box
Pay bills or transfer funds directly from your My Accounts page or click on "Add Another Payment" link to pay up to five bills at once.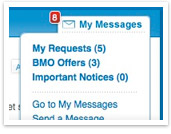 My Messages
From My Messages, you can easily send us a message, view important notices, BMO offers and epost mail. You can also see all the requests or messages you've sent to us.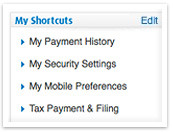 My Shortcuts
Set up and edit your shortcuts for quick access to pages you use most often in Online Banking.

The My Accounts page provides you with a detailed and consolidated view of all of your accounts. When you click on a specific account from the My Account Summary page, you'll be able to view your: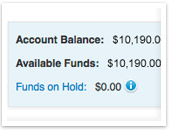 Chequing and Savings accounts
Get a detailed summary of your accounts including current balance, funds available, and view up to seven years of account statements online.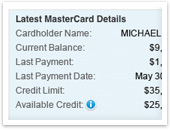 Credit Cards
See your account transactions, available credit, recent payment information and the type of reward program for your card. Additionally, you can view up to seven years of account statements online.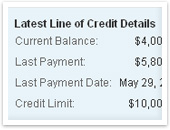 Line of Credit
View your Line of Credit information including the outstanding balance and access up to seven years of account statements online.

Helpful Tips
Look for the information icon which provides additional tips on completing transactions.

Find the services you need without having to look for them. Just click on any account listed on the
left hand side and you'll see the range of transactions and services applicable to your account:
Chequing or Savings accounts
Make a payment
Make a transfer between BMO business accounts
View eStatements
Order cheques
Change statement options
Stop a payment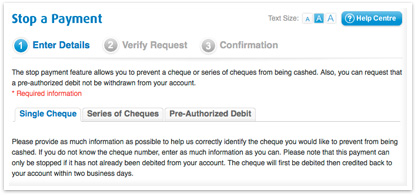 Trace a cheque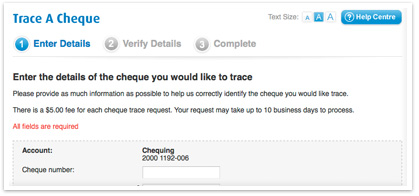 Download account details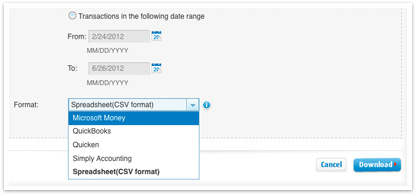 Service Charge Inquiry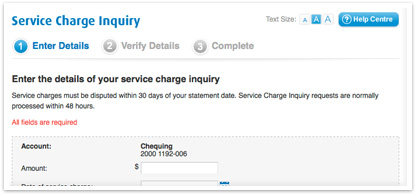 Credit Cards
Make a payment or transfer
View eStatements
Dispute a charge
Set up a balance transfer or
pre-authorized payment
Request a statement copy
Download account details
Line of Credit
View eStatements
Download account details

Helpful Tips
You can also pay a bill, transfer money and complete additional transactions by going to the Payments & Transfers tab.

Summary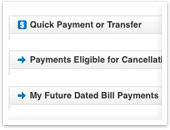 Important bill payment details at your fingertips
Pay your bills, cancel a payment you've made on the same day and view all your upcoming future dated bill payments in one place.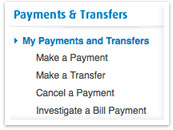 Simplified view of all your payments and transfers
Access a list of payment and transfer services from the menu located on the left hand side.

Helpful Tips
When managing your Payee list, use the Options dropdown menu to directly complete the bill payment without having to repeat steps. Information is also prefilled, so you don't have to duplicate anything.

View and manage your payments and transfers in this section. You can:
Complete up to five bill payments at one time
Transfer funds between your BMO accounts
Cancel a payment
Investigate a bill payment
View and manage your future dated bill payments
Set up a recurring transfer
Cancel a recurring transfer
Manage your payee list, including setting
up a nickname for each of your payees
View your payment history
View your session history

Helpful Tips
Cancel a payment directly from the My Payments & Transfers page without having to enter additional details
Payee is the term we've used to replace Biller, and refers to the company or organization you'd like to make a payment to

The Tax Payment & Filing service allows you to initiate payroll source deductions, corporate income tax,
GST, PST, and HST payments directly from your BMO Bank of Montreal business account.
With this simple, fast and flexible way to file and pay government taxes, you can make payments online
24/7, future-date payments up to a year in advance to avoid penalties and access up to 13 months of tax
payment history.

epost™ is Canada Post's free online bill delivery service that allows you to receive your bills electronically through
Online Banking.
You can view and pay the bills, set up and edit your epost
payee list, file bills for up to 7 years, and print the bills
you need.
To sign up for your free epost account and select from over
200 bills available, visit Online Banking or www.epost.ca.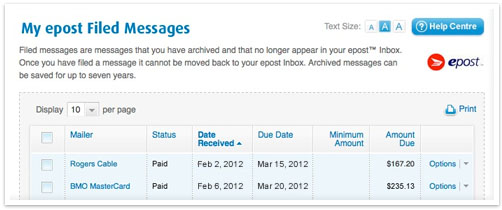 eStatements - Fast. Simple. Secure.
eStatements are available for your Business Banking accounts, BMO MasterCard® for Business and Business Line of Credits. It's the fast, simple, secure way to get your statements, stay organized, save time and help the environment.
Securely view and store a copy of your paper statement (including two-sided images of your Business Banking cheques) online. No more waiting for the mail.
Share copies of your eStatement to your accountant or book-keeper and store for audit purposes.
Access account statements beginning from June 2009 (cheque images available from April 2011). eStatements will be held on file for seven years.
Reduce your paper usage and help keep our communities green.
You can easily sign up for e-Statements by selecting Change Statement Options in the left hand menu.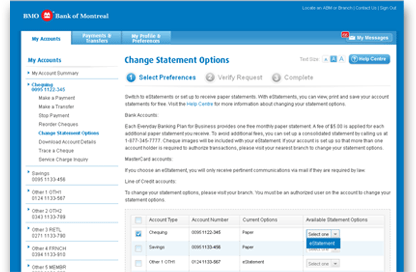 Mobile Banking
Getting your business banking done has never been easier. Download our mobile app for iPhone®, BlackBerry® or Android™ smartphones and manage your cash flow – anytime, anywhere.
BMO® Mobile Banking lets you bank on the go, 24/7. Check your account balances, view recent transactions, pay bills, transfer funds, locate an ATM and more – all within a simple, secure environment.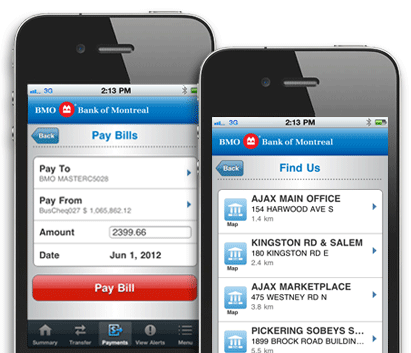 See a detailed view of your contact information, manage and change your settings and preferences from the menu located on the left hand side under the My Profile & Preferences tab. You can:
View and change your contact information
Change your password
Change your security settings
Set up and edit your mobile preferences: Select and manage the accounts you'd like to view on your mobile phone and choose a nickname to easily identify your accounts through mobile banking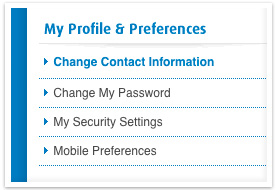 Helpful Tips
To edit your address information, just look for the blue button in the bottom right hand corner.
We're here to help you find the answers you need. Get in touch with us by: