How to manage your money with multiple bank accounts
If you're having trouble managing your money, using multiple bank accounts can make it easier.

Does managing your money give you a headache? If so, you've got company: 47% of Canadians say that money is a major emotional stressor, according to the 2017 Financial Health Indexfootnote 1.
One way to better manage your finances is by using multiple bank accounts. It's an easy lifehack to keep track of your spending and we won't charge you to add a few extra accounts.
Here are three ways multiple bank accounts can help you better manage your money, plus a breakdown of how multiple accounts actually work. It's simpler than you'd think!
Why use multiple bank accounts?
1. Use multiple chequing accounts to organize your spending
Opening multiple chequing accounts can help you categorize your expenses. For example, you could have an account for food and groceries, another for taxes, one for your kids' expenses and maybe one just for times when you want to treat yourself.
Not only would this help you stay more organized, but it would be easier to make sure you don't go over budget. If you only put $200 in your "going out" account each month, you'll be less likely to blow past that limit in one night. Similarly, you won't accidentally deplete your grocery budget on your next shopping trip.
This is also a useful tactic for paying expenses. For example, you can set up an automatic transfer from your main chequing account to your "rent" account each month. Then with automatic bill pay, your rent will be deducted directly from that account. You won't even have to think about it.
2. Save for a goal with a dedicated savings account
Multiple savings accounts are also great if you're saving for big (or small) goals, like:
A down payment for a home

A three month emergency fund

A vacation
You can open a separate savings account for each goal and decide how much and how often you want to contribute to each.
If your chequing accounts are linked to your savings accounts, you could schedule automatic deposits from one to the other. That way, you can watch your savings build up with zero effort on your part.
"The combined power of a chequing and savings account can make it easier to manage your money"
3. Save on fees by opening joint account with your partner
Married couples, common law couples, and partners living at the same address can use BMO Family Bundle to open multiple bank accounts under one Plan. to open multiple bank accounts under one Plan.
By setting up a combination of joint and personal accounts you'll still have the privacy of a personal account, but you'll also get the convenience of a joint account – and still just pay one monthly Plan fee.
You could set up a joint account where you both contribute to your monthly rent. Or, how about opening one for that trip to Iceland you've been planning together? Then you can easily transfer money in and out of your joint accounts from your personal account.
Tip: You could save up to $203 a year on fees*84 by opening a joint chequing account with your spouse or partner with BMO Family Bundle*86.
How do multiple bank accounts work?
Although you can have multiple chequing accounts, you'll only have one debit card, one monthly plan fee, and one 'lead' account (which you'll use to pay any fees).
Here's how it works: Let's say you want to make a purchase with your debit card using the money from your other chequing accounts. You'd just transfer money from the other chequing account into your lead chequing account via online banking or mobile banking. Easy.
You can nickname each account to keep everything organized. For example, you could quickly transfer cash from your "groceries" account into your lead chequing account before you head to the store. If you don't want to do this manually, you could schedule an automatic transfer from one account to another.
Another way to use your additional accounts is through online bill pay. You can set up payments to come directly from your additional chequing accounts. Expenses like rent, utilities and more can all be set up so they come directly from your lead chequing account, no transfer required.
How can I open multiple chequing accounts?
If you already have a BMO Bank Plan, you can add additional chequing accounts to your Plan through online banking or the BMO mobile app. To set up a joint account, both you and your partner will need to stop by a branch to fill out some paperwork.
Not a BMO customer yet? You can explore your chequing account options and even apply online.
Ready to get started?
Open an account online today!
Related articles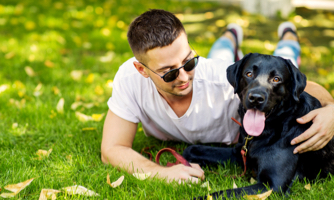 Have you heard the phrase "Make your money work for you"? This is precisely what high-interest savings accounts are designed to do.