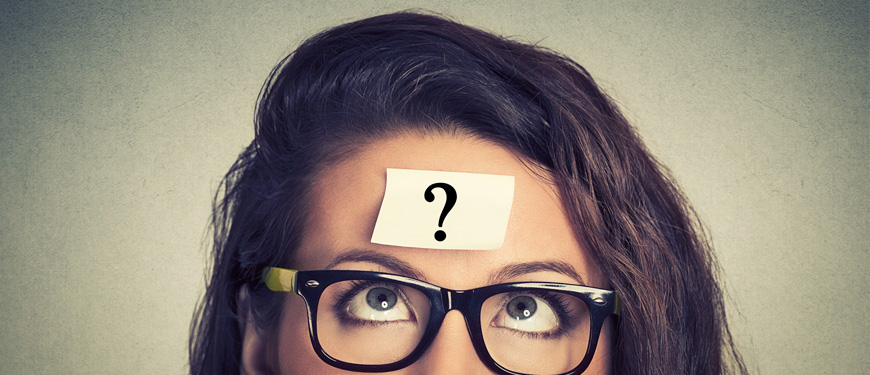 Like a lot of things in life, investing is now at your fingertips. But where do you start once you've set up your account? Here are some helpful tips on how to get the most from your online brokerage.
"Whatever their goals and investment style, a strong investor platform should ensure that people are never alone when they begin investing"

Larry Moser, divisional manager,
BMO InvestorLine.
Investors have their own reasons for choosing their first online investment platform. "But whatever their goals and investment style, a strong investor platform should ensure that they are never alone when they begin investing," says Larry Moser, divisional manager, BMO InvestorLine. "A customer new to self-directed investing should always be able to count on the support, resources and tools needed to get ready to make informed and confident decisions within their comfort zone."
So what specific features should a new self-directed investor expect from an investment platform?
To begin with, customers should be guided through the basics, including account security features, as they set up the account for the first time.
"Whatever their goals and investment style, a strong investor platform should ensure that people are never alone when they begin investing"

Larry Moser, divisional manager,
BMO InvestorLine.
"Our 'welcome' feature guides customers through account set-up," says Moser. "Being assured that their account is secure, in particular, is a top priority for customers."
A platform should also encourage customers to trade only when they're ready. For some online investors, that could be a few hours, while others might spend much longer familiarizing themselves with online tools and investment opportunities.
"Once they're set up, we want new clients to take as much time as they need to get to know the platform," says Moser. "At BMO InvestorLine, we offer an education centre that contains a number of demos, tutorials and written content all designed to orient new clients and novice investors. For example, we have a 'getting started' section that contains nine video demos on topics ranging from how to create a user ID and fund their accounts to how to research stocks and place a trade."
Moser notes that a platform should also offer opportunities for growth through education. Webinars, for example, can assist clients in understanding what the platform's online investment tools can do and how they help investors make informed decisions.
Ready to start investing?
Complete our application and start investing online.

"Our offerings also include webcasts from industry experts to help clients understand emerging investment trends and best practices," says Moser. "For investors who enjoy a personal touch, they can register for one-on-one demonstrations at BMO branches in their own area. BMO InvestorLine clients can also receive personalized investment information related to their portfolios through MyLink, which provides timely insights on investment decisions."

Online investors should also look for platforms that offer a predictable trade pricing structure.

"A typical buy-and-hold trader who wants to buy blue chip stocks might make five transactions in a year, while a more active investor might make 150 trades per quarter," says Moser. "Our platform offers all trades at $9.95 each, regardless of an investor's level of trade activity. There's no minimum number of trades required to maintain the account."

Investors should look for online access to top picks, ratings and investment research resources. BMO InvestorLine, for example, offers insights from third-party providers including Standard and Poor's and Ford Equity Research.

"Monitoring your portfolio is something online investors find extremely valuable and a platform should offer a number of ways to do that," says Moser. "Our product offers access to a wide range of alerts, from order fill notifications to the day's biggest gainers and losers, to stocks breaking out of their price range, or fluctuations in the price of stocks inside their portfolio. These can be sent to the client by email, so they don't have to stay at their desks monitoring their portfolios. The level of alerts they receive is entirely up to them, so they can stay informed, but not be overwhelmed."

A platform should allow each type of investor to choose the level of support appropriate to their investment style.

BMO InvestorLine's approach allows investors who complete a minimum number of trades per quarter or maintain portfolio balances above a specific limit to take advantage of more robust tools and advanced trading research and information resources. These include BMO Market Pro and Streamer, BMO InvestorLine's 5 Star Program and BMO Capital Markets research.

Moser notes that an online investment platform should allow investors to choose new tools organically, to suit their expanding interest and experience.

"One day a BMO InvestorLine client might want to access charting on North American stocks for the first time, but that information isn't necessary for all investors to make an investment decision," he says. "It's the platform's responsibility to provide tools to support the level of interest and expertise of any online investor within their comfort zone, even as that comfort zone expands."

This story was created by Content Works, Postmedia's commercial content division.