What our Portfolio Experts do
Your SmartFolio model ETF portfolios are carefully managed by our team of industry-leading global experts. Keep reading to find out how they put the smart in SmartFolio, or see for yourself by opening your account today.
Global industry leaders working for you
Your SmartFolio account is managed by BMO Nesbitt Burns, one of the most trusted firms in Canada, while your portfolio is handled by BMO Global Asset Management, an industry leader managing over $300 billion worth of investments. You get all of the benefits of working with the world's best advisors and managers – without the high cost.
Around-the-clock monitoring to keep you on course
While you're living life, we're keeping an eye on your portfolio. If an asset class rises too much we'll restore the ideal asset balance. If market movements cause the portfolio to drift, we'll put it back on course.
Portfolios that change with you
If you decide to buy a home, start your own business, or have kids your priorities will probably change. So just let us know and we'll make sure your investment plan changes with you.
24/7 access to your account
At any time, you can view your detailed holdings and transaction history online to see how your investments are performing and how much you're paying in fees.
We work for you
You're the boss. Our SmartFolio portfolio experts have a fiduciary duty to represent the interests of the portfolios they manage – just like a doctor or a lawyer. Every decision we make is based on what is best for the portfolio that you are matched with.
Global insights from experts
Your SmartFolio model ETF portfolio is built and managed by our team of experts who identify the trends that are driving market activity in each of their local regions.
Diversity is our philosophy
We don't put all of your eggs in one basket. Your model ETF portfolio will cover regions around the globe and a wide range of industries based on macro-economic data.
---
Meet our advisors
You'll be supported by dedicated SmartFolio Advisors available on live chat, email, or by phone. They're here to answer all of your questions, help set up your account, assist with transfers, and provide ongoing support whenever you need it.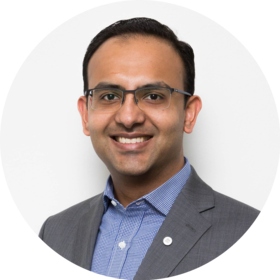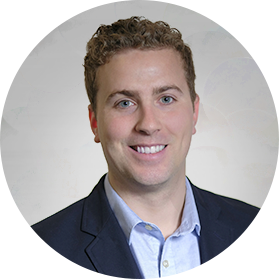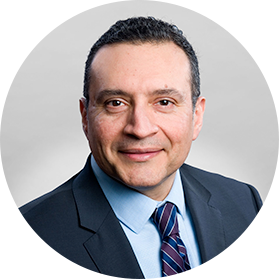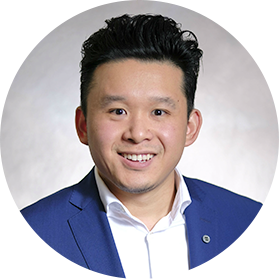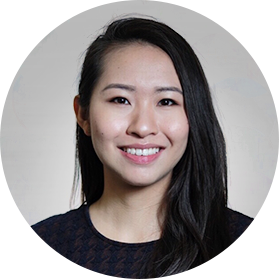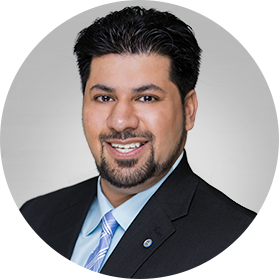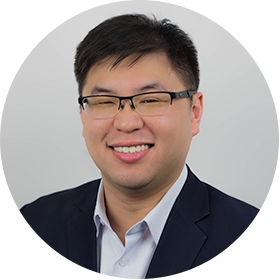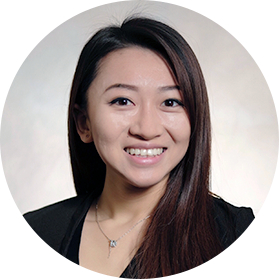 Aadil Suteria
I help make investing easy for our clients so that they can make the right choices in pursuit of their ultimate goal. During my days away from the office I enjoy volunteering and giving back to the community.
Andrew Saunders
I enjoy working with our clients to ensure their investment portfolio can help achieve their short and long-term financial goals. Outside of work I love to travel and try new things!
Carlos Vasquez
My objective is to help you get the most out of your investing experience and personalized advice. Nothing beats the feeling I get when my clients tell me that they feel empowered and confidently take the steps to optimize their portfolios. During my free time, I'm an avid reader of historical biographies, cross-country skiing, mountain biking and spending time with my family.
Denny Zhen
My goal is to create an exceptional experience for our clients. I take pride in knowing that we've made an impact on a client's life. Outside of work I'm an avid Toronto Maple Leafs fan and an adventurous foodie.
Eva Lu
I enjoy speaking with clients to find the right investing solution for them in the new digital era. Outside of work you can find me sampling one of my local restaurants or exercising at the yoga studio.
Naeem Patel
I love building rapport with clients to help ensure they meet their investment goals. During my free time I enjoy watching the Toronto Raptors and spending time with my family and friends.
Nicholas Wong
I love building relationships with our clients and I'm committed to making their investment experience as effortless as possible. I'm also as passionate about photography as I am about helping my clients.
Yimi Zheng
I provide clients with guidance and support to help them reach their investment goals. During my free time I enjoy volunteering at charity events, hitting the gym, cooking, and I'm in the process of earning my flying license certificate.
---
More ways to invest online
Invest on autopilot

You're matched with a portfolio based on your goals and we handle all the day-to-day investment management.

InvestorLine adviceDirect

Invest with a co-pilot

You control trading. We provide personalized advice and support from registered investment advisors.

InvestorLine Self-Directed

You're the pilot

You're in total control of the investment process, from research and trading to tracking your portfolio's progress.
Ready to start investing?
Open your SmartFolio account and let us help you reach your financial goals. Start by getting matched with an ETF Portfolio.