Closing costs
Knowing about the different kinds of closings costs and their value can help you budget accordingly.

Closing costs, such as legal fees, and other one-time expenses associated with the purchase of a home can really add up, and you'll need to factor these costs into your cash-on-hand budget.
Many first time buyers underestimate the amount they will need. Generally speaking, you'll want to budget between 3% and 4% of the purchase price of a resale home to cover closing costs. So, on a home that costs $200,000, your closing costs could run anywhere from $6,000 to $8,000.
Of course, these are estimates — the actual amount you will need could be higher or lower, depending on factors like where you live, the type of home you're buying, or if it's a new construction.
Checklist of cost-of-home ownership expenses
1. Housing costs
Rent or mortgage payments (includes principal and interest)

Property taxes
Utilities and insurance
Heat

Electricity

Water, sewage

Telephone

Television and Internet

Condo fees (may include some of the above – check with the condo corporation)

Fire/property/contents insurance

Mortgage life and/or disability insurance

Home/Auto insurance
3. Possible maintenance
Landscaping or lawn maintenance

Snow removal

Cleaning service

Repairs and home improvement

Maintenance products (garden products, furnace filters)

Contingency fund
4. General living expenses
Groceries

Cleaning supplies

Lunches and dining out

Transportation costs

Credit card and loan repayments

Medical expenses (or insurance)

Childcare

Pet expenses

Savings

Clothing

Health and gym memberships

Entertainment

Charity

Gift
Or, try our Affordability Calculator to learn the home price and monthly payments you can afford.
List of closing costs
Property evaluation fee:
A recognized home appraiser provides a professional opinion confirming the market value of the property. This may be required by the lender to determine whether the selling price is reasonable for the market.
Estimated cost: $300 or more, depending on the location of the property, is paid to the lender to arrange for an appraisal.
Land survey fee or certificate of location cost:
If the seller cannot produce an up-to-date survey or certificate of location, you may have to pay for one before finalizing the mortgage loan. Title insurance may be accepted in lieu of a survey.
Estimated cost: $1,000 - $2,000, depending on the size and type of the property.
Title insurance
Title insurance protects you against loss caused by defects of title to the property, including real estate title fraud.
Estimated cost: About $400
Legal costs
Services provided by your lawyer will include: conducting a title search, drafting the title deed, and preparing the mortgage.
Estimated cost: Minimum of $500 plus GST/HST, payable upon closing to your lawyer.
Municipal and provincial tax
Also called Land Transfer tax, property transfer tax, land registration fees, deed registration fee, or tariff. This is a provincial or municipal tax based upon the purchase price, and is calculated differently by province and municipality. It generally applies only to resale homes, although some provinces may charge tax on new construction.
Fire/property insurance
Ask your lawyer or notary for the most recent calculations for your region in order to budget accurately.
At the minimum, you must insure your home against fire or significant damage for at least its replacement cost. The insurance policy must be in effect on closing day. It is also recommended that you obtain adequate coverage to protect the contents of your home, such as furniture, electronics, clothes, and jewelry, against damage, loss, or theft.
Estimated Cost: Will vary, based on replacement value, coverage type, and discounts. It may be paid annually or in quarterly or monthly installments. Ask your insurance agent or broker for a personalized quote.
Prepaid property taxes, utility bills and other charges
Sometimes known as "adjustments", the tax and utility costs that the seller has pre-paid must be reimbursed by the purchaser. The lawyer calculates the amount owing.
Estimated cost: Allow about $1,000 to $2,000 payable to the lawyer with the legal fees.
Home inspection fee
It's always a good idea to make your offer conditional upon a positive home inspection.
Estimated cost: Usually depends on the size and complexity of the home. For a typical urban or suburban home, budget around $500, paid directly to the inspector you hire.
Water quality inspection fee
If the home sources drinking water from a well, you will need to have the quality of the water tested to ensure the water is potable/healthy for human consumption.
Estimated cost: You can usually negotiate the cost with the vendor and list them in the Offer to Purchase.
Mortgage default insurance
If your down payment is less than 20% (known as a high-ratio mortgage), your mortgage provider will arrange the mortgage default insurance. The amount is usually added to the mortgage, but may also be paid in full upon closing.
Estimated cost: Between 0.6% and 6.5% of the loan amount. Your mortgage provider will provide you with the specific amounts for your situation. In addition to the down payment, you must have at least 1.5% of the purchase price for the closing costs above your down payment in order to qualify for this insurance.
Estoppel certificate fee
You will pay this if you are buying a condominium or strata unit (except in Quebec). The certificate will be accompanied by the financial statements of the condo corporation and will outline the common fees for your unit and the status of the seller's payments, the reserve fund, etc. Your lawyer/notary requires this document to proceed with the closing transaction of the purchase. He/she will identify any shortcomings after they have reviewed the financial statements.
Estimated cost: Up to $100
GST
You pay GST/HST on the purchase price of a newly constructed home. GST/HST may also be in effect for a home that has been significantly refurbished. Keep in mind that the rebate may already be reflected in the builder's selling price. Visit Service Canada or the Canada Revenue Agency site for more details.
Moving expenses
You can save money doing it yourself, but you may need to hire movers if you have a lot of heavy things, or if you need to complete the move quickly. Local movers will provide you with an estimate based upon the size of your current home and the location of the new home.
Estimated cost: Up to $2,000 for professional movers.
Extra post-move costs
Include miscellaneous expenses such as utility hook-up, redirecting mail, new appliances, tools, painting, decorating and cleaning supplies, window treatments, etc.
Estimated cost: Varies significantly, but it's smart to set aside at least $1,000-$2,000 to cover the basics.
Mortgage payment protection (optional)
Provides you with insurance coverage to help you meet the financial responsibilities of your new mortgage. It can help protect your family, lifestyle and assets in the event of death, critical illness, disability or involuntary job loss.
Insurance options include Balance Protection (life and critical illness insurance) and Payment Protection (disability and job loss insurance).
Coverage is optional and you can apply for it at the same time you apply for your mortgage.
Cost of owning a home worksheet
What you can afford to buy will come down to how much you can afford to spend every month to live in your home. And while mortgage principal and interest will represent a large portion of monthly costs, they are not the only ones. There are also operating costs and general expenses (download the worksheet below).
About to buy your first home?
We can help.
Related articles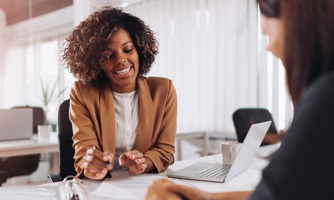 An examination of records to confirm ownership and a check for any claims on the property are part of the attorney review process.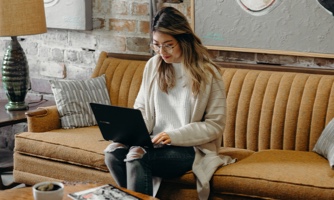 To many people, their credit score is a bit of a mystery. It's a number that follows you around, but that you probably don't see every day.