How to get approved for a personal loan
While there is no quick and easy method to getting a loan approval, working on your credit and learning about the process is a solid step in the right direction.

Personal​​ loans and lines of credit can be useful if you're hoping to consolidate debt, refinance high interest credit cards, start some home improvement projects or cover an unexpected expense when life throws a curve ball your way. But before you apply for a personal loan or line of credit, it helps to learn what lenders look for. Here's how to get approved for a loan.
Review your credit report and score
Your credit report and score play a big part in getting approved for a personal loan. Credit reports include details about your credit accounts — including how much you owe, your credit limits, and your payment history. Your credit score is a three-digit number ranging from 300 to 900 that's based on your credit report. Lenders use both to gauge your financial health.
Here's how to get your credit report for free from each of Canada's credit reporting bureaus, Equifax and TransUnion:
Order by mail or fax:
Send a written request using the form provided by Equifax and TransUnion

Provide copies of two pieces of acceptable identification, such as a driver's licence or passport
Order by telephone:
Equifax Canada call 1-800-465-7166

TransUnion Canada call 1-800-663-9980 (except Quebec); 1-877-713-3393 (Quebec residents)
To order your report by phone, you'll have to confirm your identity by answering some personal and financial questions. You'll also need to give the credit bureau your Social Insurance Number and/or a credit card number as proof of identity.
If you'd rather get your report online, Equifax and TransUnion offer that service for a fee. Both companies also offer credit scores for a fee.
"Your credit report and score play a big part in personal loan approval. Lenders use both to gauge your financial health."
Check for errors on your credit report
Look over your credit reports for errors or inaccuracies that might be hurting your score. For example, if your payments aren't being reported properly, that could cost you serious points, as payment history carries the most weight in credit score calculations. If you spot an error, dispute it.
To dispute errors with Equifax:
Complete and submit a Consumer Credit Report Update Form online. Or you can mail or fax the form to:
Equifax Canada Co.
National Consumer Relations
Box 190
Montreal, Quebec H1S 2Z2
Fax: 1-514-355-8502
To dispute errors with TransUnion:
Enter a dispute online, or complete an Investigation Request Form and mail or fax to:
(for French speakers in all provinces and English speakers in Quebec)
TransUnion
Centre de relations au consommateur
CP 1433 Succ. St-Martin
Laval, QC, H7V 3P7
You can also dispute errors by phone:
English speakers in all provinces except Quebec call toll-free 1-800-663-9980

French speakers in all provinces and English speakers in Quebec call toll-free 1-877-713-3393 or 514-335-0374 in Montreal
Remember to provide your name, address, date of birth, Social Insurance Number, telephone number, reason for the dispute and any supporting documentation you have that might prove why your dispute is valid.
Once you file a dispute, the credit bureau that received it is required by law to investigate your claim and determine if there's an error. If your claim is valid, the information must be removed or corrected. And if the credit bureau decides your claim is invalid, they're required to give you written notification letting you know why.
Work on credit score improvements
Getting a credit report error removed or corrected could add a few points to your score, but there are other things you can do to raise your credit rating when applying for a personal loan. As you focus on how to get approved for a personal loan, pay attention to:
Your payment history. Paying on time has the biggest impact on your credit score. Set up email or text reminders for payment due dates or better yet, schedule automatic payments for your bills.

Your debt balances. After payment history, the next most important credit score factor is how much you owe. If you're carrying one or more credit card balances, paying some of that debt down could raise your score. Remember to pay off the high-interest cards first.

Your applications for new credit. If you'll soon be applying for a personal loan or line of credit, hold off on applying for any other types of credit in the meantime. Each new inquiry for credit can trim a few points from your score.
Pay attention to personal loan requirements
Look around at the different borrowing options to get a sense of which loans and lines of credit you're qualified for. It's a good idea to talk to different lenders about what they expect from borrowers.
Here are some helpful questions to ask:
What's the minimum credit score, if any, that's required for a loan?

Is there a certain amount of income I need to qualify for a loan?

Can I apply for a loan with a cosigner if I don't have perfect credit or enough income?

What types of borrowers do you usually work with?
Asking these questions can help you get a feel for what a lender's looking for and whether you might be a good candidate for their loan, based on the answers they share. It can also help you come up with a game plan in case you don't meet all of a lender's requirements.
For example: Say you have a 650 credit score and one of the lenders you're considering requires at least a 700 score for approval. You can decide whether you want to work on improving your score to try and qualify for a loan with that lender, or look elsewhere for a loan with lower credit score requirements.
Remember also to ask about the annual percentage rate, fees, borrowing limits and repayment terms for any loan you're considering. This is especially important if you're looking into bad credit loans, which are designed for people with lower credit scores. A lender may not be able to give you an exact APR (annual percentage rate) without approving you for a loan, but they should be able to offer a ballpark range of where you might land, based on the information you share about your credit score and finances.
The bottom line
There's no secret formula or magic trick for how to get approved for a personal loan. It largely hinges on your credit rating and financial standing, and being aware of what lenders expect. Taking time to work on your credit and get educated about the loan process can put you on the path to personal loan approval.
Ready to get started?
Know what you want? Complete your loan application in as little as 20 minutes.
Helpful tools
Let's find a smart way for you to borrow money. Tell us what you're borrowing for and we'll recommend a great option for you.
Related articles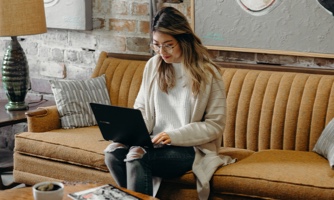 To many people, their credit score is a bit of a mystery. It's a number that follows you around, but that you probably don't see every day.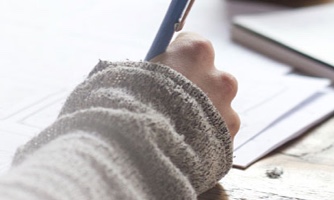 Hoping to go back to school, buy a car or renovate your home — but need a little help? You're not alone.