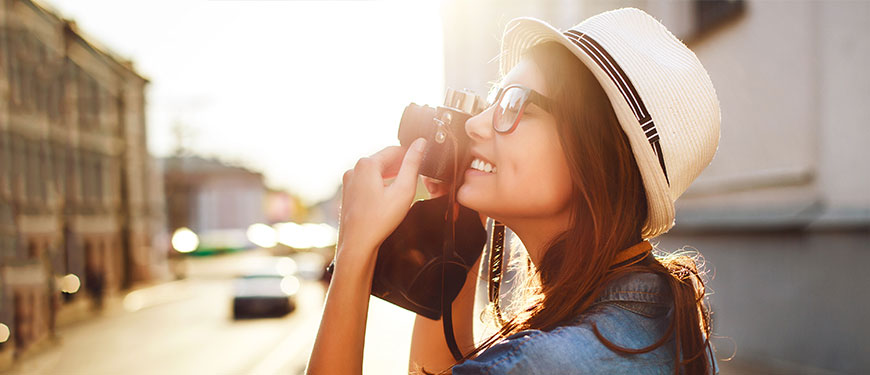 If your target is one to three years away, a TFSA can help get you there
If you're looking to save or invest to get a return within approximately one to three years, let's say for a new car, a wedding, an upcoming vacation or a renovation, or maybe to build an emergency fund, a TFSA (Tax-Free Savings Account) can be the ideal solution.
But why is that? Whether you're considering a TFSA or already have one, this article can help you understand the benefits it can bring.
First things first: What exactly is a TFSA?
Introduced in 2009, the TFSA has increased in popularity ever since but, believe it or not, most TFSA holders don't really understand the mechanics of this savings and investment vehicle.* Here it is in a nutshell:
Introduced in 2009, the TFSA is a type of registered savings account.
Any income you earn inside a TFSA is tax-free**; this includes interest, dividends and capital gains.
Withdrawals can be made from your TFSA at any time, also tax-free**.
Anyone who is the age of majority or older and a Canadian resident with a valid Social Insurance Number (SIN) can open a TFSA.
The one thing you must know is how flexible a TFSA can be. It can provide unlimited growth, and it can be used to save or invest for one, two, ten, even forty years down the road. Here, we'll talk about how useful a TFSA can be in the short term. (If you'd like to know more about a TFSA for the long term, click here.)
Potential investments or ways to save with a TFSA for the short term
The three most common investments or ways to grow your TFSA over the short term are:
cash
GICs (Guaranteed Investment Certificates)
bonds
There are other investment vehicles to choose from, but some of them, like mutual funds, may not offer you returns quickly enough and are usually more suitable for longer term.
Of course, there are many factors to consider (read below) and one solution doesn't fit all. You might find it beneficial to discuss your plans with a Financial professional who can help ensure your TFSA is structured to meet your specific goals and timeline.
Here's how cash, GICs and/or bonds can help you meet certain short-term goals and why.
An emergency fund
Obviously, you can't see an emergency coming – but you can plan in case one occurs. You'll want to be able to access funds quickly and easily, so a savings strategy using a TFSA is a wise approach. Depending on the terms of your investment, funds are often retrievable in just two or three days, and you won't be taxed on any interest you earn in a TFSA (like you would with a savings account).
A new car, wedding, vacation or renovation
Here's where short-term, low-risk investments like GICs and bonds may be beneficial. Think of when you'll need the money, and choose the fixed term of your investment accordingly. If you have any uncertainty, or want more information about a specific strategy for what investments can help you reach your goals, have a chat with specialist financial professional.
There is one difference between GICs and bonds: unlike GICs, bonds can be traded before their maturity, so this gives you a bit more freedom in case you happen to want or need the money earlier. But bear in mind that trading before your investment matures may affect the rate of return on your bond investment.
Topping up your retirement nest egg
Here's where things get interesting. A TFSA can potentially offer you a source of tax-free** income (and capital), which you may find helpful in your retirement (a cash investment in your TFSA could work nicely for this). Unlike your RRSP, you won't have to convert or withdraw the funds in your TFSA when you reach a certain age. And as long as you have room, you can continue to contribute as long as you want.
Here's something else to consider: when you retire, your withdrawals from your RRSP or RRIF could potentially place you in a higher tax bracket, resulting in clawbacks of your government income-tested benefits and credits, such as the Guaranteed Income Supplement and Old-Age Security. With a TFSA, your entitlement to income-tested benefits won't be affected since withdrawals from your TFSA are not included in your income for tax purposes.
An RRSP gives you an upfront tax deduction (which you don't get with a TFSA), but remember that income tax will be payable on any amount withdrawn from your RRSP or RRIF (Registered Retirement Income Fund).
Ultimately, it's all about finding an approach that best suits your goals (both short- and long-term), and one that potentially sees your TFSA working in tandem with your RRSP to help create a win-win investment strategy.
Something to watch out for
Over-contributions: Be sure to know the rules
The rules regarding the ability to withdraw and re-contribute money to your TFSA are cumbersome and many individuals inadvertently run afoul of these rules. If you withdraw money from your TFSA in a year, you can recontribute it in that same year, but only if you have contribution room available. If not, you will have to wait until the next calendar year. This is because any amount contributed or re-contributed within the same year is considered a new deposit subject to the current yearly maximum contribution limit and your available contribution room. If you contribute or re-contribute an amount during the same year and exceed your contribution limit for the year, you'll be subject to a tax each month on the amount of the over-contribution.
Let's look at an example. Kristina opened her TFSA in 2011 and has contributed the maximum dollar limit every year since. That gives Kristina a total of $36,500 of contributions in her TFSA account by the end of 2016. When 2017 comes, she contributes $5,500, the top dollar limit for that year. Suddenly, Kristina sees the opportunity for the trip of a lifetime, so she withdraws $3,000 to travel. Then, just as suddenly, she discovers she can't go.
She simply can't put that money back into her TFSA. Because she's already maxed out her TFSA contribution for 2017, Kristina will need to wait until the beginning of 2018 to recontribute all or part of the $3,000 she withdrew (which will be added to her TFSA contribution room at the beginning of 2018). If she goes ahead and recontributes before that, she'll have an excess amount in her TFSA. That means she'll be charged a tax equal to one per cent of the highest excess TFSA amount for each month that excess remains in her TFSA.
If you would like more ideas on investing and saving for the short term with a TFSA, feel free to speak with a BMO investment professional by calling 1-800-665-7700 or book an appointment. We're here to help.
*http://newsroom.bmo.com/press-releases/bmo-annual-tfsa-report-tfsa-adoption-among-canadi-tsx-bmo-201312190918655001
**Subject to transaction limits and to the Terms and Conditions of the chosen investment. Speak to a tax advisor regarding a TFSA. For further reading, visit the CRA website.