Registered Disability Savings Plan (RDSP)
BMO SelectTrust® Portfolios
The BMO SelectTrust® Portfolios offer an all-in-one solution that can help you meet your RDSP investment needs. They're monitored by a professional portfolio manager, and focus on helping to deliver delivering more consistent returns.
BMO Mutual Funds
You can choose from a wide range of professionally managed, diversified BMO Mutual Funds for an RDSP – the funds you need to reach your goals.
Guaranteed Investment Certificates (GICs)
Meanwhile, GICs offer the combined benefit of principal protection and growth. The return of your original investment is guaranteed, and you'll receive a guaranteed rate of return.
Top questions about RDSPs
Want to learn more about RDSPs?
Who's eligible for an RDSP?
Anyone who's eligible for the Disability Tax Credit can be the beneficiary of an RDSP. To qualify you need to be a Canadian resident, have a valid Social Insurance number, and be under 60.

To be eligible for Disability Tax Credit, you must complete a Disability Tax Credit Certificate, Canada Revenue Agency (CRA) Form T2201, with the assistance of a qualified professional, and receive approval from CRA.

Tip: to help your money grow faster, consider setting up automatic RDSP contributions at regular times throughout the year.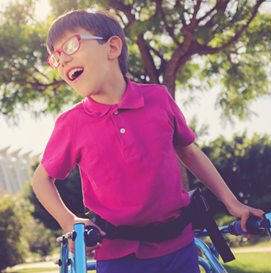 The golden rules of investing
Thinking about investing? These common-sense rules are a great place to start.
Take a look
Don't have an account?
Let's change that! Here are two ways to sign up: