Registered Disability Savings Plan (RDSP)
What's an RDSP?
A Registered Disability Savings Plan (RDSP) provides financial security and peace of mind for people with disabilities.
It's great for: Canadians with disabilities and their families to save for future living and medical expenses.
Benefits of an RDSP
Tax-sheltered earnings
Your earnings grow tax-free until the money is taken out. That could add up to a lot of savings!
Withdrawal the way you want
As the beneficiary of an RDSP, you can access your money two ways —annual payments or periodic lump sum withdrawals.
You're still eligible for other programs
Income payments from RDSPs don't affect Old Age Security, Guaranteed Income Supplement and the Canada Pension Plan, and in most provinces and territories, you'll still qualify for existing provincial social assistance programs if you have an RDSP.
Numbers you need to know
$200,000

Lifetime contribution limit (but no annual limit)

60

Age the beneficiary needs to be under*

$70,000

Amount you're eligible for in grants
Getting the most out of government incentives
What makes the RDSP such a great option is that you may earn government grants and bonds to boost your savings.



The Canadian Disability Savings Grant can add an annual amount of $3,500 to a lifetime max of $70,000 to an RDSP.



The Canada Disability Savings Bond can give you an extra $1,000 annually to your RDSP to a lifetime max of $20,000.


Top questions about RDSPs
Want to learn more about RDSPs?
Who's eligible for an RDSP?
Anyone who's eligible for the Disability Tax Credit can be the beneficiary of an RDSP. To qualify you need to be a Canadian resident, have a valid Social Insurance number, and be under 60.

To be eligible for Disability Tax Credit, you must complete a Disability Tax Credit Certificate, Canada Revenue Agency (CRA) Form T2201, with the assistance of a qualified professional, and receive approval from CRA.

Tip: to help your money grow faster, consider setting up automatic RDSP contributions at regular times throughout the year.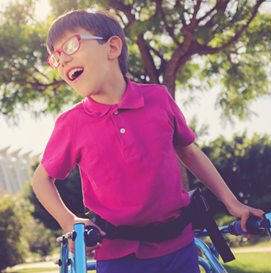 The golden rules of investing
Thinking about investing? These common-sense rules are a great place to start.
Take a look
Don't have an account?
Let's change that! Here are two ways to sign up:
*December 31 of the calendar year in which the beneficary reaches 59 years of age
contact options modal
Contact us
Want to talk to one of our investment professionals? Here's how: