What's a mutual fund?
Good question! A mutual fund is a professionally managed portfolio of investments that pools your money with other investors to buy securities like stocks, bonds, ETFs or even other mutual funds.
It's great for: people who want to benefit from diversification and professional investment management.
What's great about mutual funds
Money managed by professionals so you can breathe easy
Broad investment options covering different industry sectors
Diversification means your eggs aren't all in one basket
Easy to buy and a low minimum initial investment to get started!
---
Explore your mutual fund options
Check out our managed portfolios or compare individual funds.
Our managed portfolios
Mutual fund portfolios are a convenient, one-stop investment option designed to suit a broad range of investment goals and styles.
Mutual Funds List
View and compare price, performance and expense details
for all BMO Mutual Funds.
Mutual Fund basics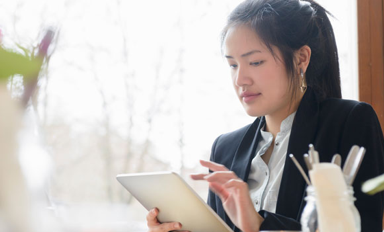 Our investment solutions offer you:
A mix of funds tailored to your goals and risk tolerance in one package
Diversified investments
Peace of mind while we do all the heavy lifting for you
A BMO investment professional can help you find the right funds for your needs from our wide range of options.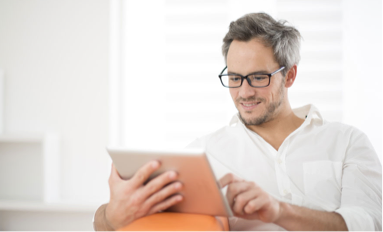 Distributions are earnings from the fund's operation, paid to you (as a mutual fund investor).

You can either collect the earnings in cash, or reinvest them into more units of the mutual fund.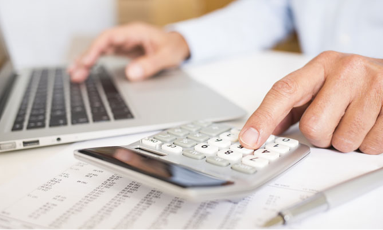 Mutual Fund Fees
We're committed to being clear about fees, so that you can make smart decisions about your investments. Watch our 3-minute
video
about mutual fund fees, or check out our
Frequently Asked Questions
and handy fact sheet to
learn more
.
Taxes and your funds
Take the time to understand how taxes affect your investments. Taxes determine how much goes into your pocket after the government takes its share of investment profits. Consider these essential tax facts.
You could be liable for capital gains income taxes when you realize a profit on fund units
Most fund distributions are taxable. How much tax you pay will depend on the type of fund distribution and your marginal tax rate
Investment growth is sheltered from tax inside a registered investment such as an RSP, RIF, RESP,or TFSA account or locked-in plan
Top questions about mutual funds
Want to learn more about Mutual Funds?
Where can I find information about a mutual fund's returns, fees and minimum investment?
We've made it easy to find out everything you need to know about our mutual funds. Our
Mutual Funds List
lets you see prices, performance and fees for all our funds at a glance, with handy features to help you find what you're after quickly. If you're looking for more detailed information, every fund has a Fund Facts document which you can download as a PDF. Simply click on the name of a fund in the list, and look for the "Related Links / Downloads" section on the next page.
What is the minimum amount I can invest in a mutual fund?
You don't need a lot of money to start investing in mutual funds. For example, you can invest in a BMO SelectTrust® Portfolio with as little as $500.
How do I invest in mutual funds?
To get started investing in mutual funds, all you have to do is book an appointment online to meet with a BMO investment professional at your local branch. If you prefer, you can call
1-800-665-7700
to do it over the phone . If you're already a BMO customer, you can log into Online Banking and open a TFSA, or purchase mutual funds for an existing investment account.
Helpful tools and resources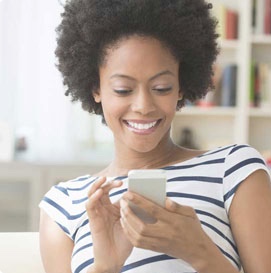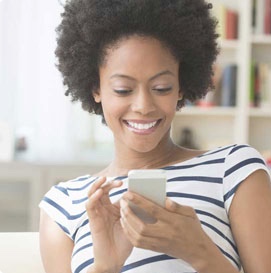 Mutual funds basics
What are mutual funds, and are they right for you? Here's a quick introduction.
Learn the basics
Start investing with Mutual funds
Existing BMO Customers
If you have an investment account, sign in to purchase mutual funds
BMO Global Asset Management is a brand name that comprises BMO Asset Management Inc., BMO Investments Inc., BMO Asset Management Corp., BMO Asset Management Limited and BMO's specialized investment management firms.
BMO Mutual Funds are managed by BMO Investments Inc., which is an investment fund manager and a separate legal entity from Bank of Montreal.
Commissions, trailing commissions (if applicable), management fees and expenses all may be associated with mutual fund investments. Please read the ETF facts, fund facts or prospectus of the relevant mutual fund before investing. Mutual funds are not guaranteed, their values change frequently and past performance may not be repeated.
For a summary of the risks of an investment in the BMO Mutual Funds, please see the specific risks set out in the prospectus. ETF Series of the BMO Mutual Funds trade like stocks, fluctuate in market value and may trade at a discount to their net asset value, which may increase the risk of loss. Distributions are not guaranteed and are subject to change and/or elimination.
®/™ Registered trade-marks/trade-mark of Bank of Montreal, used under licence.