Continuous Savings Plans (CSPs)
What is a CSP?
A Continuous Savings Plan (CSP) is a pre-authorized plan that withdraws funds from an account you select, and deposits them into a Savings or Investment account on a regular schedule. It's free to set up, and you can start with as little as $50 per month.
It's great for: anyone looking to get closer to reaching a savings goal
Benefits
Compound growth
Investing early and often, even starting with a small amount, helps your savings grow through compound growth.
Monthly vs annual
Making monthly contributions to your savings can make a big difference over time compared to annual lump sum installments.
Stay focused on your goals
Contributing regularly through a CSP can help keep you focused on your long-term goals, and reduce the temptation to use your money for impulse purchases.
---
How a CSP works
Simply decide on a contribution amount and schedule ($50 per month or $25 semi-monthly is the minimum), which account to withdraw from, and which savings or investment solution you want to contribute to. A BMO investment professional can set it up for you. If you're a BMO customer, you can set it up yourself through Online Banking. Once it's set up, your CSP will then make debits and deposits according to your schedule, automatically.
Comparison: Annual vs. monthly contributions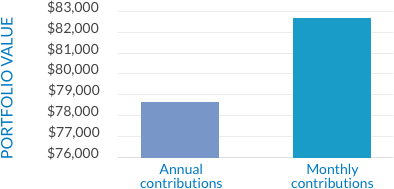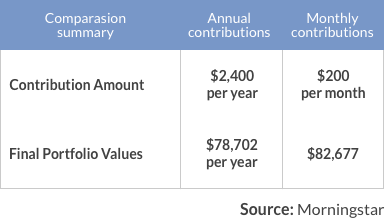 Tip: Use your CSP for an emergency fund
It's not always easy to predict what's around the corner — but you can plan to be prepared when you need some backup funds . A good plan is to have three to six months' salary in an emergency fund. And a CSP is a great way to help you get there!
Learn more about emergency funds
Top questions about CSPs
Want to learn more about CSPs?
What accounts can a CSP contribute to?
Your CSP can contribute to just about any type of account, including
RRSPs
,
RESPs
,
TFSAs
, or
Mutual Fund
accounts. You can set it up to make bi-weekly, semi-monthly, monthly, quarterly and annual contributions.
What are the schedule options for a CSP?
You can set up a CSP to make bi-weekly, semi-monthly, monthly, quarterly and annual contributions
Can a CSP withdraw from a non-BMO account?
Yes! A CSP can debit from any account at any Canadian bank. The only exception is U.S. dollar contributions to a U.S. dollar mutual fund, which must come from a BMO U.S. dollar account.
Helpful tools and resources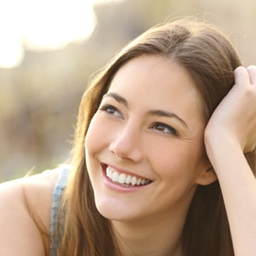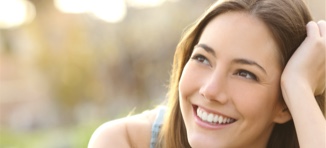 The golden rules of investing
Thinking about investing? These common-sense rules are a great place to start.
Take a look
CSP calculator
3 things you should start a CSP to save for
Already bank with BMO?
Sign in to open a CSP or contribute to one you already have.
BMO Global Asset Management is a brand name that comprises BMO Asset Management Inc., BMO Investments Inc., BMO Asset Management Corp., BMO Asset Management Limited and BMO's specialized investment management firms.
BMO Mutual Funds are managed by BMO Investments Inc., which is an investment fund manager and a separate legal entity from Bank of Montreal.
Commissions, trailing commissions (if applicable), management fees and expenses all may be associated with mutual fund investments. Please read the ETF facts, fund facts or prospectus of the relevant mutual fund before investing. Mutual funds are not guaranteed, their values change frequently and past performance may not be repeated.
For a summary of the risks of an investment in the BMO Mutual Funds, please see the specific risks set out in the prospectus. ETF Series of the BMO Mutual Funds trade like stocks, fluctuate in market value and may trade at a discount to their net asset value, which may increase the risk of loss. Distributions are not guaranteed and are subject to change and/or elimination.
®/™ Registered trade-marks/trade-mark of Bank of Montreal, used under licence.