Already in Canada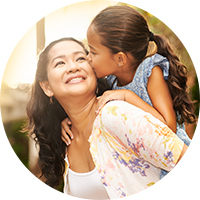 Already in Canada
Landed Immigrant | Foreign Workers
We welcome you as your journey unfolds in your new chosen home or place of work. At BMO, we have what you need to help you get started, get settled, and prepare for your future.
The BMO NewStartTM program features competitive rates for new Canadians and foreign workers. As Canada's oldest bank, we have the history and resources to help you make the right choices for your financial needs.
Moving to Canada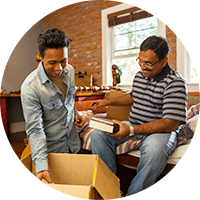 Moving to Canada
As your application process nears its completion, consider having your money waiting for you when you arrive in Canada. You can make one international wire transfer into your new BMO account. Open a Canadian bank account at any BMO branch or by completing and mailing five completed forms.
Complete forms to open a BMO bank account by mail.
Open an account from Hong Kong or China at a Bank of Montreal, Hong Kong or Bank of Montreal (China) Co. Ltd., branch. Use our branch locator to find Canadian locations that speak your native language.
International Student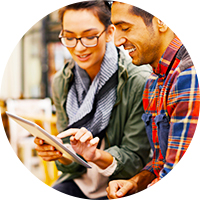 International Student
As you begin your academic life in Canada, we welcome you to your new home. We have what you need to help you get started, get settled, and prepare for your future. BMO offers free banking during school and for 12 months after graduation.i Plus, learn how you can get a FREE SPC Card®† for discounts at hundreds of Canadian retailers, open a credit card, and more!
---
---
---
To help with your new start, get our
Performance Plan with savings of over $1901 and an annual fee waiver of $552 for a small safety deposit box for the first year.
Unlimited
electronic transactions
iii
Unlimited
Interac
®
e-Transfer
®§
transactions
FREE!
small safety
deposit box rental for one year
2
---
---
---
What we offer
No Annual Fee Credit Card
The no annual fee BMO® CashBack Mastercard®* gives you 1% back on your credit card purchases. You have options on when and how you redeem your CashBack rewards. We're here to help you get your cash back your way3.
High Earning Investment
We can help you invest the money you brought from home with special rates on select Guaranteed Investment Certificates (GICs).
Great Mortgage Rates
We can help you own your new home in Canada with a mortgage that works for you! We'll guide you step-by-step through the process from your pre-approval, down payment, and everything in between.
Worldwide Money Transfer in Minutes
Available through BMO Online Banking, the Western Union®** Money Transfer®** service allows you to safely and quickly send money to more than 200 countries and territories connected to the Western Union network.
---
---
---
---
™ Trade-mark of Bank of Montreal.
®† Trade-mark/registered trade-mark of Student Price Card Ltd.
®§ Interac, Interac e-Transfer and the Interac logo are trademarks of Interac Inc. Used under license.
®** The Western Union name, logo and related Trademarks and Service Marks are owned by Western Union Holdings Inc., are used with permission.
1 Savings includes no monthly Performance Plan fee for first 12 months ($191.40) and an annual fee waiver for a safety deposit box rental ($55).
2 Please check with your local BMO branch for availability. Receive a discount of $55 from the annual safety deposit box fee for the first year. The discount can be applied to any size safety deposit box. Not all sizes are available at all BMO branches.
3 Offer is cumulative over the statement period. Award of CashBack rewards is made for purchases charged to your account (less refunds and excluding cash advances, cash-like transactions, interest charges, fees, credit or debit adjustments) and is subject to the CashBack Rewards Terms and Conditions and your BMO Mastercard Cardholder Agreement. The number of CashBack rewards will be rounded down to the nearest cent. Please note, in some cases, approval for a credit card may require a deposit or other collateral worth the full amount of the credit card.
i Applies to the Kids, Teens, Students and Recent Graduates discounted banking programs in the Plus Plan when a Primary Chequing or Premium Rate Savings account is opened. For the Students discounted banking program, annual proof of full-time registration in a post-secondary university or college or registered vocational school due by December 24, of each year you're enrolled. Recent Post-Secondary School Graduates are eligible for one year of free banking under the Student discounted banking program. Proof of graduation from post-secondary education is due by December 24, of the year you graduate; otherwise the full monthly Plan fee will be applied automatically. Additional fees paid before eligibility is confirmed may not be refunded. You are responsible for all transaction, service and product fees not included in the Plus Plan.
ii To qualify for any special offer pertaining to the BMO NewStart program as set out above, a customer must be a landed immigrant or foreign worker who arrived in Canada within the last five (5) years. Proof that status was obtained within the last five (5) years is required as evidenced by their Canadian Permanent Resident Card, Record of Landing documentation or work permit (IMM 1442). The Bank Plan offer included in the BMO NewStart program applies to the Performance Plan only. (Other Bank Plans are available but are not included in the free banking offer). You are eligible to receive the full monthly Plan fee rebated for a twelve (12) month period and are responsible for all transaction, service and product fees not included in your Bank Plan. After the twelve (12) months of being enrolled in the BMO NewStart program, eligibility for the monthly Bank Plan fee waiver ends and the full monthly Bank Plan fee ($15.95/month) will be applied to your account automatically.
iii Includes everyday banking transactions at a BMO branch, BMO ATM, BMO Telephone, BMO Online and BMO Mobile and Tablet Banking, debit card purchases, cheques drawn on your account and Pre-Authorized Debits.