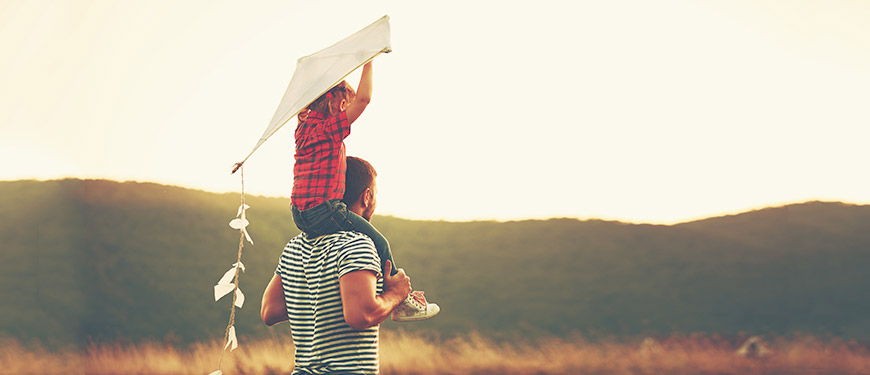 "Investing is personal, so you want to make sure the strategy you use meets your needs and helps you reach your goals."
Online trading is more convenient than ever. An abundance of tools available through online brokerages makes it easy to manage your portfolio with just a few clicks, day or night.
Creating a good portfolio, however, may not always be as easy. Life gets in the way of our wishes, making portfolio management difficult at times. And, during times like these –where market volatility is created by a world-wide event, such as COVID-19—it can be easy to second-guess your investing strategy.
Here are five things to keep in mind as you consider how to pick stocks and seek proper diversification – and why you should stick with your strategy, even during times of uncertainty, if it still aligns with your investment goals.
Have my goals changed?
Goals are a major part of investing. You may have analyzed your goals before starting your investing journey, but when was the last time you thought about them? This is particularly important if you have experienced a major life change, like getting married, having a child, or changing jobs. Or, during times of market uncertainty.
Before you look at what stocks to buy, consider how they align with your goals from both a short- and long-term perspective.
It may be helpful to revisit your risk tolerance while doing this, which you can do here. This will help you judge if the specific investment will fit into your portfolio, without taking on too much risk.
What investment vehicle should I choose?
As a self-directed investor, you know there are many investment options you can select. Stocks and bonds are merely the tip of the iceberg, with exchange-traded funds (ETFs) and mutual funds being other popular options.
Picking the right investment option must be done wisely. Ask yourself some of the following questions:
What goal do I have for this investment?
Am I concerned with how it may impact my tax situation?
What role will it play with my other investments?
How has it performed in recent history?
You may have more personal questions to consider, but these will provide a good start. Just remember as you manage your online investing to use tools that help narrow down your investment options to the best stock or fund for your needs.
Does it matter in which sector I invest?
Thousands of stocks are traded on the stock market. This can make it overwhelming to choose a specific sector for your next investment. Tech stocks are typically considered riskier whereas blue-chip stocks may cause less heartburn.
"Investing is personal, so you want to make sure the strategy you use meets your needs and helps you reach your goals."
Choosing a sector may require more work than picking which specific stock to buy. A particular sector may have poor recent performance; it may be known to increase dividends; or it may be sensitive to a particular geographic situation.
Just as with the tools available to pick a stock, take advantage of the tools provided by your online brokerage to aid your sector decision-making.
What's my investing strategy?
Strategy puts meat on the bones of your investing goals. It helps guide your decision-making to find the best stocks to buy for your particular situation. There are many strategies to consider, such as:
Buy and hold high dividend-paying stocks
Actively trade, focusing solely on short-term profits
Focus on small cap or large cap companies
You may find that one particular strategy may not work for you out of the box. That's ok. Investing is personal, so you want to make sure the strategy you use meets your needs and helps you reach your goals.
Ready to start investing?
Complete our application and start investing online.
What should my exposure look like?
Picking which stocks to buy also requires you to consider your exposure. Diversification is key with investing, and the same holds true for your exposure to different markets.
Not only can you choose to invest in the U.S. or Canadian markets, but you can also choose to invest in International or Emerging markets. Each market has its own opportunities and risks helping enhance your diversification.
If you trade online, take advantage of tools that allow you to research different markets and see how they will fit into your portfolio.
Deciding which stocks to buy can be a fun, yet overwhelming exercise. By following a few simple steps, it is possible to wisely create a portfolio that works for you – during both upward- and downward-trending markets.
Want to get more out of online investing? Try BMO InvestorLine.