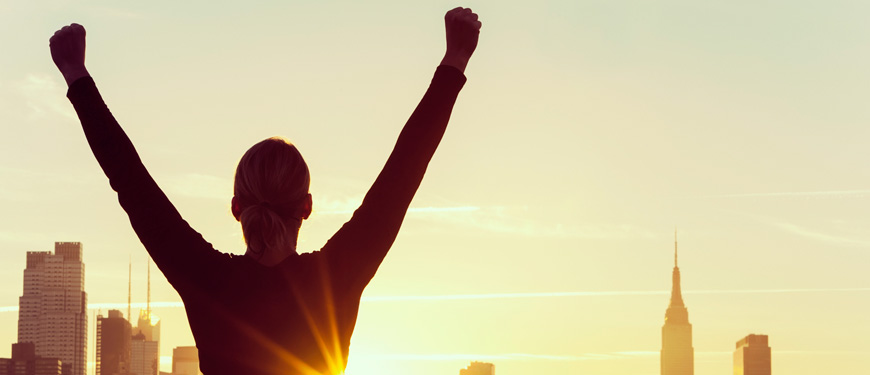 So you're interested in online investing. But is it the right choice for you? Here are a few questions you may want to ask yourself before taking the plunge.
The market offers a lot of choice, so there's no reason to settle for a platform that's doesn't meet all your investing needs.
You may be someone who wants to take a hands-on approach to online investing, are probably interested in the markets, have developed a taste for financial research and enjoy the idea of choosing your own stocks. But before you commit to that first online trade, here are some questions to consider:
Am I comfortable with the online investing platform I'm considering?
The market offers a lot of choice, so there's no reason to settle for a platform that's doesn't meet all your investing needs. A good online investing platform should offer an easy-to-operate and intuitive interface; plenty of tutorials and educational material to explain platform features; 24/7 support; an app that takes the platform on the road and allows you to keep track of your portfolio; and plenty of resources to help guide investment choices and explain investment strategies.
The market offers a lot of choice, so there's no reason to settle for a platform that's doesn't meet all your investing needs.
How much do I want to invest?
There's no right or wrong answer. Online investing platforms usually require a certain minimum investment to get started. From there, online investors are often advised to start small and then build their portfolios as they gain confidence in using the online tools.
How much will online transactions cost me?
If you make your own trades online, you'll have to consider the cost of transactions and the impact of those costs on your portfolio's bottom line. A predictable fee structure can help you keep track. BMO InvestorLine, for example, offers a flat fee of $9.95 per trade.
How much time do I need to devote to online investing?
Expect to invest some time when you're just starting out, to learn the ropes and become familiar with the investing platform. How much time you spend from there on will often depend on the type of stocks you're interested in. If you favour blue chip stocks, you might spend as little as an hour a week researching and managing your online portfolio. If you're interested in more speculative stocks, you might find yourself conducting research for as many as several hours a day, depending on your interest.
What sort of investment strategies should I consider?
Online investing platforms offer the ability to conduct some complex trading strategies. Investors are generally advised to master simple buying and selling before considering more sophisticated concepts, such as options trading or short selling.
Ready to start investing?
Complete our application and start investing online.

Have I developed an indicator list to guide my stock purchases?

Developing a customized indicator list will help to guide your stock purchase decisions. You can decide what sorts of stocks you want to buy in advance, and the types of markets that most interest you. By creating a guide beforehand, you can check purchases against your indicator list to help take the emotion out of investment decisions.

Which information resources will I rely on?

If anything, investors may have too much information available to inform their investment decisions. While media reports offer a lot of market news, they don't necessarily offer sound investment advice. Learn to identify reliable sources of research and information. BMO InvestorLine, for example, offers CFRA Top Picks and Morningstar Research reports to its customers.

Under what circumstances do I want to sell?

That's a question with a wide range of answers. Are you looking to buy and hold? If you want to sell at a certain target price, do you want to cash out? Do you just want to take the profit? Do you want to use the profit to buy more of the same stock? Decide on a selling strategy before you sell.

Once you've selected your online investing platform, you're ready to get started. That may simply mean beginning your investment education and improving your knowledge to prepare you for that first trade. There's no reason to be reluctant about online investing.

This story was created by Content Works, Postmedia's commercial content division.