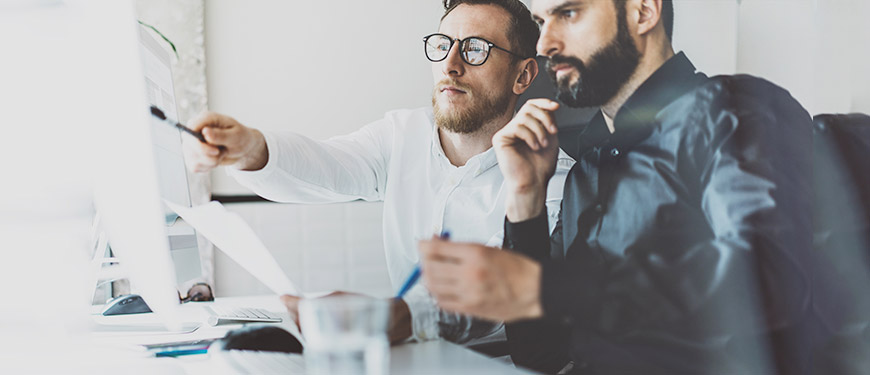 "Active trading involves buying and then quickly selling an investment to take advantage of short-term swings."
Hollywood likes to glamorize day trading. While it may not be as sexy as it's portrayed, it can be rather exciting when done wisely. There are various degrees of active trading and what's 'active' for one person may not be for another.
If you've dabbled in active trading strategies in the past and wonder whether you could be a full-time active trader, this article will help you decide.
1. What is active trading, exactly?
Active trading involves buying and then quickly selling an investment to take advantage of short-term swings. It's considered the opposite of traditional, 'buy and hold' investing. As an active trader, you'll rarely hold on to an investment overnight and you'll rely on software and charts to help you make fast-paced investment decisions.
Essentially, traditional investors want long-term gains while day traders seek short-term gains that build profit. Thanks to settlement rules, active traders are required to have adequate cash flow to fund their continual trading activity. Additionally, active traders experience unique tax implications as their short-term gains are taxed at a higher rate.
2. How to get started
Picking the right online brokerage is the first step in day trading. Not every online brokerage is suited for active traders. Some may charge higher trading fees or margin rates, or lack the tools you need to make wise decisions.
Pay attention to the interest rate various brokerages charge on margin trading, which allows you to borrow funds from your brokerage to trade. If you plan on using margin trading, pick a broker that charges a lower margin interest rate.
Charting and day trading software, or Technical Analysis, is also critical for the active investor as it helps you better analyze opportunities. While not every online brokerage offers such tools, BMO offers some of the best rates and tools available for active traders.
3. Common practices and day trading strategies
Like an onion, active trading has many layers and several different methodologies. Below are common forms of active trading:
Day trading. You buy and sell an investment within the same business day, often holding nothing overnight.
Swing trading. You buy and sell a position based on a trend or volatility. You don't always sell out of your holdings at the end of each day.
Scalp trading. In this more active form of day trading, positions are held for mere minutes at a time. This is also known as pattern day trading.
"Active trading involves buying and then quickly selling an investment to take advantage of short-term swings."
There is no right way to day trade. Your goals and situation should determine the approach you select.
4. Remember to do your research
Day trading leverages online trading to maximize short-term profits that build momentum toward the achievement of long-term financial goals. Day trading software will help you make the kind of informed decisions you need to be successful.
Blind investing can negatively impact your returns. Perform a thorough search to find an online investing platform that will help you make rules-based decisions, which will help you achieve your investing goals.
Ready to start investing?
Complete our application and start investing online.
5. Know yourself and what's realistic
Investing in any form is risky—and this is especially true of pattern day trading. In fact, studies show that only 13% of day traders reach a profit in any given year. It's important to keep this in mind, and to understand your goals before taking the plunge into active trading.
Investing is also an emotional endeavour, even more so with active trading. Making rules-based decisions will keep your emotions at bay. For example, day trading software will help you make rules-based decisions, so include it in your day trading strategy.
Day trading isn't for everyone, but it might be right for you. If you're ready to take the next step, BMO can help.
Open an InvestorLine account today to access tools and resources to bolster your strategy.