This Content Component encountered an error

You've done your research, your travel itinerary is set, and maybe your bags are even packed. No matter how carefully you plan, the unexpected can happen.

The Single Trip Non-Medical Plan provides you with coverage for unexpected trip cancellations interruptions, flight delays or lost baggage and personal expenses. Everything that's not part of your travel plans.
---
---
What's covered
Trip CancellationBenefits are payable in the event of an unexpected death, illness or other specific unexpected circumstances that occur prior to your departure up to $1,000 per insured person and $2,000 per policy.
Trip Interruption and DelayIf there is a death in your family or you or your travel companion become ill, get up to $2,000 towards extra cost of a one-way economy airfare to your departure point or destination and any unused non-refundable land arrangements to a maximum of $2,000 per insured person.
Flight DelayUp to $500 per trip towards additional accommodation and travelling expenses if your scheduled flight is delayed for more than 6 hours.
Baggage and Personal EffectsUp to $750 per insured person and a maximum of $2,000 per trip, in the event of loss or damage of baggage and personal effects while on your trip.
24/7 Trip AssistanceCoverage includes assistance in obtaining an emergency cash transfer, lost document and ticket replacement, lost luggage assistance, and pre-trip information such as passport and Visa information for the country you're visiting.
This information is only a summary. Limitations and exclusions apply. For full details see the
Insurance Policy
.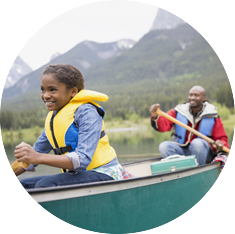 ---
What's not covered
All insurance products have some limitations and exclusions you should understand.
This insurance plan will not pay for expenses such as:
a pre-existing condition (as applicable for the coverage period of each trip)
participation in professional sports, speed contests, SCUBA diving (unless certified), hang-gliding, sky diving, parachuting, bungee jumping, parasailing, spelunking, mountain or rock climbing, or a flight accident except as a passenger in a commercial airline
pregnancy, childbirth or related complications within 9 weeks of the expected birth
mental, nervous or emotional disorders, intentional self-injury, suicide or attempted suicide
injury while under the influence of drugs or alcohol, while committing or attempting to commit an offence, or due to riot, civil disorder or voluntary exposure to risk, such as war
travel to a sanctioned country or for which a travel advisory has been issued
any trip undertaken against the advice of a physician
circumstances you were aware of when you bought this plan
You won't receive benefits for your baggage or personal items if they are damaged as the result of:
Radiation or war, confiscation by a government authority or interception for contraband or illegal transportation or trade
Loss caused by normal wear and tear, gradual deterioration, insects, or vermin.
Negligence or criminal acts
This plan also doesn't insure the following items:
Animals; automobiles (including equipment and contents), trailers, motorcycles, bicycles, boats, motors, other vehicles or their accessories; souvenirs; fragile or collectible items; consumable or perishable goods; household effects and furnishings; contact lenses, non-prescription sunglasses; artificial teeth and prostheses; medical equipment and appliances; money, securities; tickets, documents; any property pertaining to a business, profession or occupation; personal computers, tablet computers, software or cellular phones;
Loss or damage to jewelry, gems, watches and furs or garments trimmed with fur and camera equipment while in the custody of an airline or Common Carrier;
Loss of covered and non-covered items sustained due to any process or while being worked upon;
Loss of covered and non-covered items sustained due to confiscation by any government authority; war (declared or undeclared); contraband or illegal transportation or trade;
Loss incurred while you are performing a negligent act(s) or criminal act(s); items specifically or otherwise insured.
To minimize loss, you should also take reasonable steps to limit damage to your property covered by this insurance.

If you do not notify your travel provider and the Allianz Global Assistance Operations Centre 1-877-807-7806 within 48 hours of a claim event occurring, the benefit payable may be reduced. Prior medical history may be reviewed when a claim is submitted. For certain expenses, including medical expenses, you may need to obtain approval prior to incurring the expense.

This information is only a summary. Limitations and exclusions apply. For full details see the Insurance Policy.
---
Who qualifies
Canadian residents
Premiums must be paid before you leave on your first trip
---
Travel insurance is provided by Allianz Global Risks US Insurance Company - Canadian Branch (Allianz), and administered by Allianz Global Assistance. Allianz can be reached at 1-877-807-7806.
---
---