The Annual Medical Plan is cost effective and convenient for frequent travellers, as annual plans are often less than the cost of two single trip plans.
Plus, when you purchase a family plan (two adult plans), coverage includes all dependent children at no additional cost.
With the Annual Medical Plan you're covered up to $5 million per insured person for medical emergencies while travelling out-of-province/country. We offer 4, 10 and 23 day plans.
Get a quote to determine your annual premium (Opens in new tab)
---
---
What's Covered
Out-of-Province/Country Emergency Medical
Emergency hospital, ambulance and medical expenses – The costs incurred for hospital room and board charges, up to semi-private or the equivalent, are covered under this plan. Other covered expenses, if medically necessary, include treatment by a physician, diagnostic tests, licensed ambulance service, emergency room charges, and prescribed drugs and medication (limited to a 30 day supply). Rental or purchase of minor medical appliances, such as wheelchairs and crutches, is also covered.
Private duty nursing – While hospitalized, if medically necessary and prescribed by the attending physician, up to $5,000 is available for the professional services of a registered nurse.
Emergency air transportation or evacuation – Depending on the situation and if approved and arranged in advance, an insured person may be covered for the costs of air ambulance to the nearest appropriate medical facility or airline transport for emergency return to the province or territory of their residence.
Other professional services – If medically necessary, the professional services of a physiotherapist, chiropractor, osteopath, chiropodist or podiatrist are covered to a maximum of $150 per insured, per professional service.
Emergency dental expenses – If an insured person suffers an injury to the mouth, other than due to chewing, and is treated during their trip, the repair or replacement of natural teeth or permanently attached artificial teeth is covered to a maximum of $2,000 per insured person. Emergency relief of dental pain is covered up to $150 per insured person.
24/7 Trip Assistance
Coverage includes assistance in obtaining an emergency cash transfer, lost document and ticket replacement, lost luggage assistance, and pre-trip information such as passport and Visa information for the country you're visiting.
Unlimited Number of Trips
Provides coverage for an unlimited number of trips per year up to 4, 10 or 23 days per trip.
This information is only a summary. Limitations and exclusions apply. For full details see the Insurance Policy for
4 Day Plans

(Opens in new tab)
,
10 Day Plans

(Opens in new tab)
or
23 Day Plans

(Opens in new tab)
.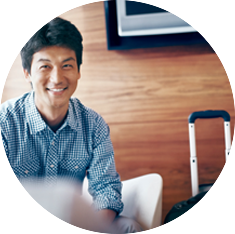 ---
What's not covered
All insurance products have some limitations and exclusions you should understand.
This insurance plan will not pay for expenses such as:
a pre-existing condition (as applicable for the coverage period of each trip)
the continued treatment or recurrence of a medical condition if you are able to return to Canada and choose not to return
a medical condition for which you delayed or refused treatment or investigation before your departure date
treatment, except on an emergency basis, without prior-approval
participation in professional sports, speed contests, SCUBA diving (unless certified), hang-gliding, sky diving, parachuting, bungee jumping, parasailing, spelunking, mountain or rock climbing, or a flight accident except as a passenger in a commercial airline
pregnancy, childbirth or related complications within 9 weeks of the expected birth
mental, nervous or emotional disorders, intentional self-injury, suicide or attempted suicide
injury while under the influence of drugs or alcohol, while committing or attempting to commit an offence, or due to riot, civil disorder or voluntary exposure to risk, such as war
travel to a sanctioned country or for which a travel advisory has been issued
any trip undertaken against the advice of a physician
circumstances you were aware of when you bought this plan
If you do not notify your travel provider and the Allianz Global Assistance Operations Centre 1-877-807-7806 within 48 hours of a claim event occurring, the benefit payable may be reduced.

Prior medical history may be reviewed when a claim is submitted. For certain expenses, including medical expenses, you may need to obtain approval prior to incurring the expense.

This information is only a summary. Limitations and exclusions apply. For full details see the Insurance Policy for 4 Day Plans

(Opens in new tab)

, 10 Day Plans

(Opens in new tab)

or 23 Day Plans

(Opens in new tab)

.
---
Who qualifies
Canadian residents under the age of 75 and covered by a Canadian government health insurance plan.
If you are 60 years of age or older, a medical questionnaire is required to confirm your eligibility.
Premiums must be paid before the day you leave on your first trip.
---
*Premiums based on annual plans for customers under the age of 50.
Travel insurance is provided by Allianz Global Risks US Insurance Company - Canadian Branch (Allianz), and administered by Allianz Global Assistance. Allianz can be reached at 1-877-807-7806.
---
---