COVID-19 Update:
Important Information regarding measures we are adopting to safeguard the health of our clients and professionals.
Learn more
Welcome to BMO Private Wealth
What does that mean for you?
For starters, more personalized advice from a unified team of wealth professionals to help you and your family enjoy the life you've built with confidence.
Innovative wealth management tailored to you
Already a client?

You'll have an elevated experience with the wealth professional that you currently work with.

New to BMO Private Wealth?

You'll benefit from the unified expertise of BMO Private Banking and BMO Nesbitt Burns, a team of award winning wealth management professionals. You can expect a range of specialized disciplines and services to help you reach your goals.
Your success is our success
We work with you to find the best ways to plan, grow, protect and transition your wealth.
Wealth planning

Helping you to develop a comprehensive wealth plan to achieve your financial goals.

Investment management

Access investment strategies including self-directed, advisory or discretionary investment offerings.

Banking

Get comprehensive and personalized banking services through a dedicated Private Banker.

Tax planning

Get the right advice on tax considerations that could impact your wealth plan and financial decisions.

Trust and estate services

Count on us to guide you through the big decisions that touch multiple generations.

Philanthropy

Let's translate those important personal values into philanthropic ones.
How will your investments work for you?
Retirement is just around the corner. Time to find out how much your investments could earn you. Learn about how different payout options could impact your income and get tips on how to best adjust your investment strategy to prepare for your next step with our
Investment Payout Calculator
.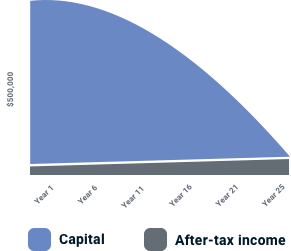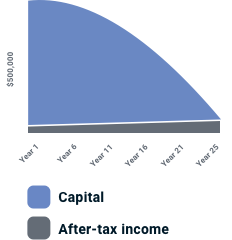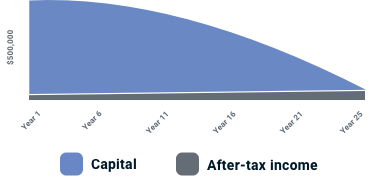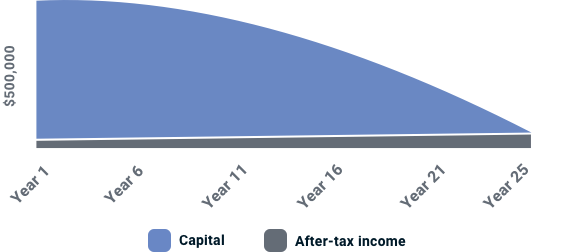 Discover your investment options
Learn more about our existing investment services.
BMO Nesbitt Burns
Looking for expert advice on wealth planning and management support? We've got your personalized investments covered. Find out how we can work together to help you achieve your financial goals.
BMO Private Banking
Get the resources of an entire team of wealth management experts at your fingertips. Our wide range of Private Banking products are designed to deliver strategic advice for all of your wealth management needs.
Have questions about BMO Private Wealth? Your BMO Private Wealth Professional has answers.
Get personalized advice by connecting with one of our BMO Private Wealth Professionals.
BMO Private Wealth FAQs
BMO Private Wealth is a multi-disciplinary wealth advisory team made up of BMO Nesbitt Burns and BMO Private Banking wealth professionals that takes a holistic and proactive approach to helping high net-worth individuals and families achieve their wealth goals.

BMO Private Wealth serves high net worth individuals and families including business owners, entrepreneurs, professionals and executives.

You'll have a primary contact at BMO Private Wealth who will make sure that you're never alone on your journey. Through them, you'll work with a team of experts who will collaborate to develop and execute a comprehensive wealth plan tailored to your unique needs and goals.

You will continue to work with your Private Wealth Professional with expanded access to all of BMO Private Wealth's services.
The Wealth Experience Financial Podcast
Want to hear the latest in wealth management news and insight from industry experts? Tune into The Wealth Experience online or download episodes straight to your device to catch up on-the-go.
Footnote 1 details

"World Finance, Best Private Bank Canada Award 2011-2019"

BMO Private Wealth is a brand name for a business group consisting of Bank of Montreal and certain of its affiliates in providing private wealth management products and services. Not all products and services are offered by all legal entities within BMO Private Wealth. Banking services are offered through Bank of Montreal. Investment management, wealth planning, tax planning, philanthropy planning services are offered through BMO Nesbitt Burns Inc. and BMO Private Investment Counsel Inc. Estate, trust, and custodial services are offered through BMO Trust Company. BMO Private Wealth legal entities do not offer tax advice. BMO Trust Company and BMO Bank of Montreal are Members of CDIC.

® Registered trademark of Bank of Montreal, used under license.