We know that having wealth comes with a number of advantages, but it also comes with its share of complexities. Enjoy the benefits of your wealth without the time, worry and effort that is often involved in managing it.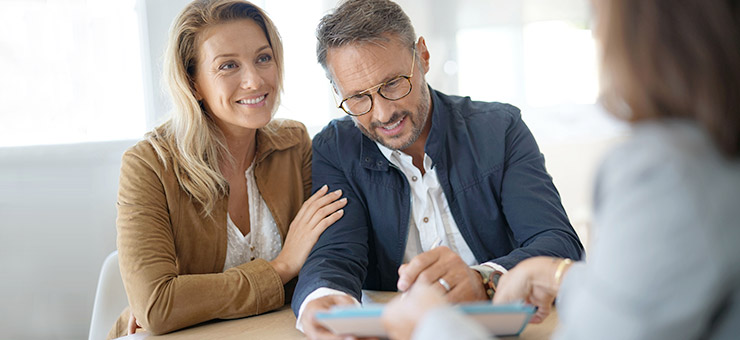 Meeting a financial professional as a couple: estate, tax and succession planning.
A BMO survey revealed less than half of couples talked about what their ideal retirement will look like.
Read our feature
---
---
HOW WE HELP
---
We can help you save time and reduce your worry. Because we get to know you, your financial needs and your key priorities, we can seamlessly manage your finances so you can focus on the more important areas of your life.
Together, we'll build a great plan
Working with you, our team of experts will build a comprehensive wealth plan that reflects what's most important to you and your family.
We'll help manage your money
We can streamline your accounts, move money across borders and currencies, and even help with the day-to-day management of your financial affairs.
We make the complex feel simple
We provide a single point of contact connecting you to a team of professionals who will help you achieve your your goals and objectives. This co-ordinated approach is at the heart of our award-winning service.
---
OUR SERVICES
---
Our services are designed to simplify your financial affairs, providing you with peace of mind at every stage of your life.
---
CONTACT US
---
Let's have a conversation about how our
BMO Private Banking
services can help you and your family.