Your Investment Advisor will take the time to understand all your goals. By building a trusted relationship with you, they can provide wealth advice and solutions to help you achieve objectives that are specific to you and your family, lifestyle, career and future goals.
---
---
YOUR GOALS
---
With a solid understanding of your financial priorities, your Investment Advisor can provide you with comprehensive solutions that help set you up for long-term success and help you achieve your goals.
---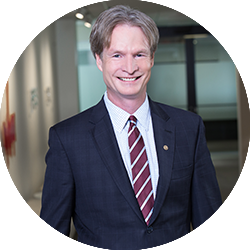 "
Our goal is to ensure we constantly anticipate the evolving needs of our clients. This helps us to remain relevant and valued by Canadian investors. Financial well-being is not always about growing assets. There comes a time when asset preservation is the priority. Then, inevitably, plans will be needed to prepare to transition those assets whether it be to family members or other beneficiaries. At BMO Nesbitt Burns, our focus is to ensure that all our experts are brought to the table from across BMO Financial Group to ensure a successful journey down life's path. This is what creates confidence and trust, for the long term.
"
BRIAN DOYLE
Head of Strategy & Business Intelligence
---
CONNECT WITH US
---
If you are a current BMO Nesbitt Burns client, please contact your Investment Advisor for a conversation.
We're here to help.