We provide comprehensive wealth advisory services to individuals, families, business owners and corporations. Backed by the strength, expertise and knowledge of BMO, your dedicated Investment Advisor can access an extensive range of products and services to support and help you reach your financial objectives.
---
---
OUR SERVICES
---
Beyond investment management, look to your Advisor to provide discipline, advice and an eye on your future, so that you stay on track with your financial goals. A BMO Nesbitt Burns Investment Advisor will provide you with a high level of client service and informed advice to help you navigate the complexities of your finances and choose the specialized services that are right for you.
---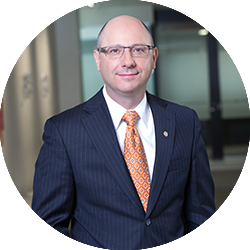 "
At BMO Nesbitt Burns we offer a full range of products and services to complement the wealth management advisory services provided by our Investment Advisors. We constantly seek to enhance this offer and make certain that it continues to meet the evolving needs of our clients and the marketplace. We believe strongly in the value of advice and are committed to helping Investment Advisors deliver upon this commitment through the products and services we offer.
"
BRUCE FERMAN
Senior Vice-President & Managing Director,
Products and Services
---
CONTACT US
---
If you're not already working with a BMO Nesbitt Burns Investment Advisor, start the conversation today.
We invite you to contact an Advisor in your area. We're here to help.