Let us contact you
---
Please enter your personal information to be contacted by a BMO Nesbitt Burns Investment Advisor near you.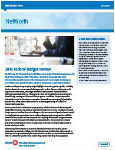 Complimentary NetWorth Report
As a way of showing our appreciation you'll receive a complimentary copy of the BMO Nesbitt Burns NetWorth Quarterly Report. Prepared by our in house experts, this report provides insights on topics relevant to our clients.
---
As a member of BMO Financial Group, BMO Nesbitt Burns is committed to protecting your privacy as it relates to your personal information. This information is gathered in order to facilitate your request to have a BMO Nesbitt Burns investment Advisor contact you. Your personal information will not be disclosed to other members of BMO Financial Group. For complete details, please refer to our Privacy Code (Opens in a new tab).