What is a chequing account and how can it work for you?
Whether or not you use actual cheques, you probably need a chequing account. Here's why.

A chequing account is a type of bank account for daily transactions – it keeps your money at your fingertips, ready to withdraw whenever you need it. Chequing accounts are generally more flexible than savings accounts when it comes to restrictions on transfers and transactions.
These accounts help millions of people make simple daily banking transactions without skipping a beat. But not all chequing accounts are created equal – some might be better suited to your lifestyle than others.
What comes with a chequing account?
Most chequing accounts come with a debit card to make point-of-sale purchases or cash withdrawals from an ATM, and cheques to make larger payments (or set up a direct deposit). These are your substitutes for physical cash.
Want to save on chequing account fees? Concerned about limited transactions? Do you make most of your payments online? The way you like to bank can help narrow your choices, and so can your unique financial situation. Here are some things to consider as you compare accounts.
"Not sure what features you need in your chequing account? Start with how often you'll use it, and how much you intend to keep in it."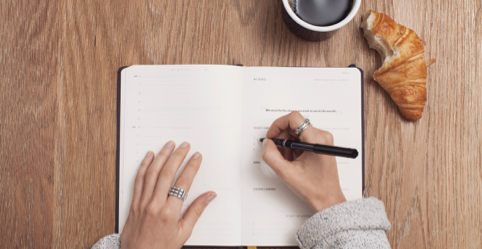 What can you do with a chequing account?
A chequing account is great for your everyday banking tasks, like:
Cash deposits and withdrawals from ATMs

Cheque deposits

Bill payments

Money transfers

Expense tracking
Of course, how you use your account will depend on your lifestyle, financial habits, and goals. The good news is that chequing accounts come in different forms to match different needs.
How to choose the best chequing account for you
Not sure what features you need in your chequing account? Start with how often you'll use it, and how much you intend to keep in it. Consider things like:
Minimum balance requirements to waive the fee – how much will this account house on a regular basis?

Monthly fees – are you willing to pay for more freedom or features?

Transactions – if you move money frequently, pay attention to transaction limits.

Interac e-Transfers®§ – do you make payments online often?

Overdraft protection – a safety net is always a good idea.
How to save money on a chequing account
While chequing accounts typically have fees, other features can make up for them. For example, if you keep a minimum balance in your account, you may be able to save on your monthly bank fee. Naturally, different accounts have different requirements, and it's worth taking a closer look at those conditions before you make your choice.
Some accounts bring benefits to certain groups: Students may be eligible for student bank accounts and seniors can take advantage of senior bank accounts. Looking to open a savings account at the same time? Keep your eyes peeled for special deals on rates when you open both types of accounts at once.
The best chequing account for low fees
A low-fee chequing account can be a great option if you don't have too many day-to-day transactions. For example, you might not use your debit card to make Interac purchases very much. Or, maybe you don't usually send Interac e-transfers®§ or make bill payments from your chequing account.
Low-fee chequing accounts can come with restrictions on things like transactions and Interac e-transfers®§, but if you don't use those features that often anyway, why pay for them? Low-fee chequing accounts still offer many of the benefits of regular chequing accounts, like customer service, overdraft protection and CDIC insurance, so it's not necessarily a big sacrifice.
How to open a bank account online
Ready to open an account? Great! BMO makes it easier than ever to open a chequing account from your computer or mobile device – you may want to have your mailing address and social insurance number (SIN) handy. You can begin by comparing the features of chequing accounts, or you can use our tool to help you choose.
Ready to get started?
Open an account online today!
Related articles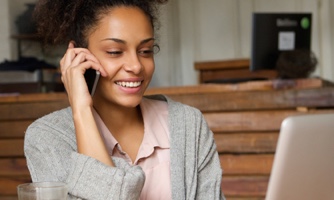 If you're having trouble managing your money, using multiple bank accounts can make it easier.
Disclaimer
®§ Interac e-Transfer is a registered trademark of Interac Inc. Used under license.